When: Thursday, June 8, 6pm-8:30pm
Location: Silicon Valley Bank, 2400 Hanover Street, Palo Alto, CA
Pre-registration
Investors remain bullish on Brazil, despite the corruption and political uncertainty that continues to embroil the country's government.
Buenos Aires-based VC firm Kaszek Ventures has just announced it raised a $200 million fund to invest mostly in Brazilian internet startups.
Last week, Japanese firm Soft Bank, major stakeholder in the Chinese company Didi Chuxing, invested US$100 million in 99, Uber competitor in Brazil.
An early investor in 99 is Brazilian VC firm monashees, which led a group of 60 entrepreneurs to China last December to meet Chinese tech leaders and visit giants such as Alibaba and Tencent. With Softbank's investment in 99, the firm reached a milestone for the VC industry in Brazil: US$1 billion invested in portfolio companies.
On June 8th join us for a conversation with monashees Founder and Managing Partner Eric Acher with Andy Tsao, Managing Director of Silicon Valley Bank.
They will discuss the growing connections between China and Brazil, key learnings for the entrepreneurs who visited China and the opportunities for global tech startups.
ERIC ACHER
Founder & Managing Partner
monashees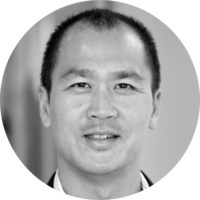 ANDY TSAO
Managing Director
Silicon Valley Bank
6pm Cocktail reception & networking
6:40pm Introductions, fireside chat and Q&A
8:30pm Adjourn