Helping startups to expand their impact – one conversation at a time
Inequality has aggravated in Brazil.
In the 2020 UN Human Development Index the country dropped from 79th, in 2019, to 84th position out of 189 countries ranked in income distribution, standard of living, access to education, health.
According to IBGE, 12 million Brazilians were unemployed in the last quarter of 2021.
In the 2nd trimester of 2021, youth unemployment rate was 29.4% among 18-24 year olds and 33.9% among adults aged 25-39.
Concerned with this gloomy scenario, in 2021 BayBrazil launched its Social Impact program aimed at supporting startups developing innovative products and services to promote human development in Brazil.
We gathered both private organizations and individuals (a prominent group entrepreneurs, investors, tech executives) to identify, select, and mentor four enterprises focused on providing tools and solutions to address inequalities in education and diversity.
From March through August of 2021, the founders and teams of selected startups participated in catered mentorship 1.1 with engineers, product developers, designers, investors.
Moreover, BayBrazil designed an agenda of inspirational dialogues & workshops featuring tech leaders, entrepreneurs, VCs of Silicon Valley & Brazil.
Here are some of the sessions and the results achieved during and after the equity-free mentorship program.
2022 BATCH SELECTED STARTUPS
Website: https://galena.com
Description: Galena is a Brazilian startup that propels young talents to access great careers.
Its proposal is that students will be employed after four months of an intensive program. Galena understands the students' vocation, works on their training, connects them to partner companies, and follows up with them post-employment, giving all the necessary support.
Website: https://www.vainaweb.com.br
Description: Vai na Web is a platform for training tech talent.
Since 2017, its School of Technology trains underprivileged young people from all over Brazil in advanced digital programming and socio-emotional skills.
With the objective of reducing social inequality, we qualify people, generate decent jobs and reduce the gender talent gap in the country.
BAYBRAZIL ANNUAL CONFERENCE 2022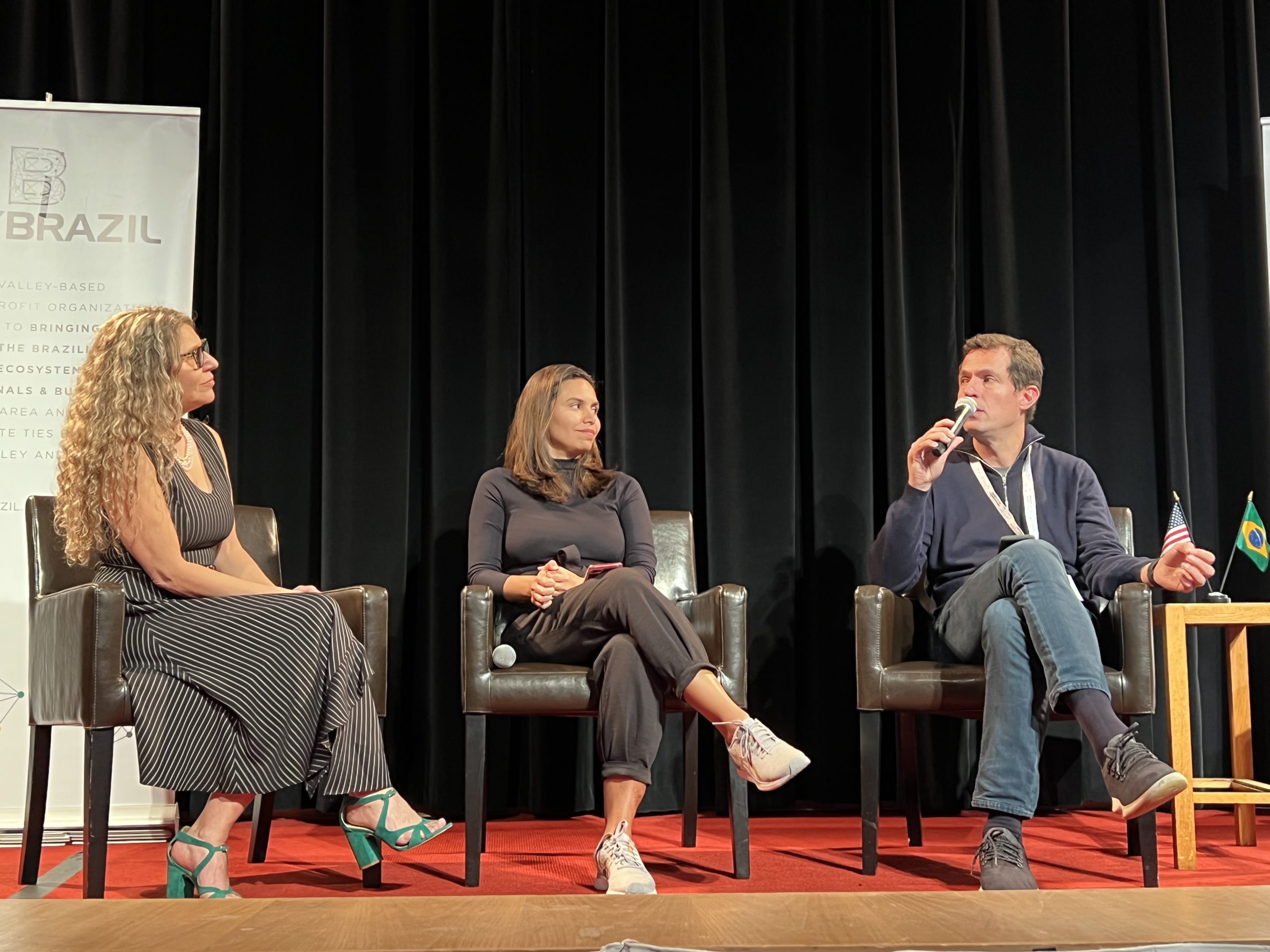 The co-founders of Galena, Eduardo Mufarej, and Vai na Web, Aline Froes, were special guests at BayBrazil annual conference on Oct 2022.
They joined a conversation with Margarise on the difference their companies are making and the opportunities in education that will drive economic vitality in Brazil.
Mentorship sessions from July through October included Q&As with Daniela Jorge, Chief Design Officer at PayPal; Martin Spier, VP of Engineering at PicPay; Mario Rodrigues, Director Data Science at Salesforce; Felipe Raeder, Head of Planning at Airbnb; Avanish Sahai, Board Member at BayBrazil; Mauro Gonçalves, Sr Director X the moonshot factory at Google;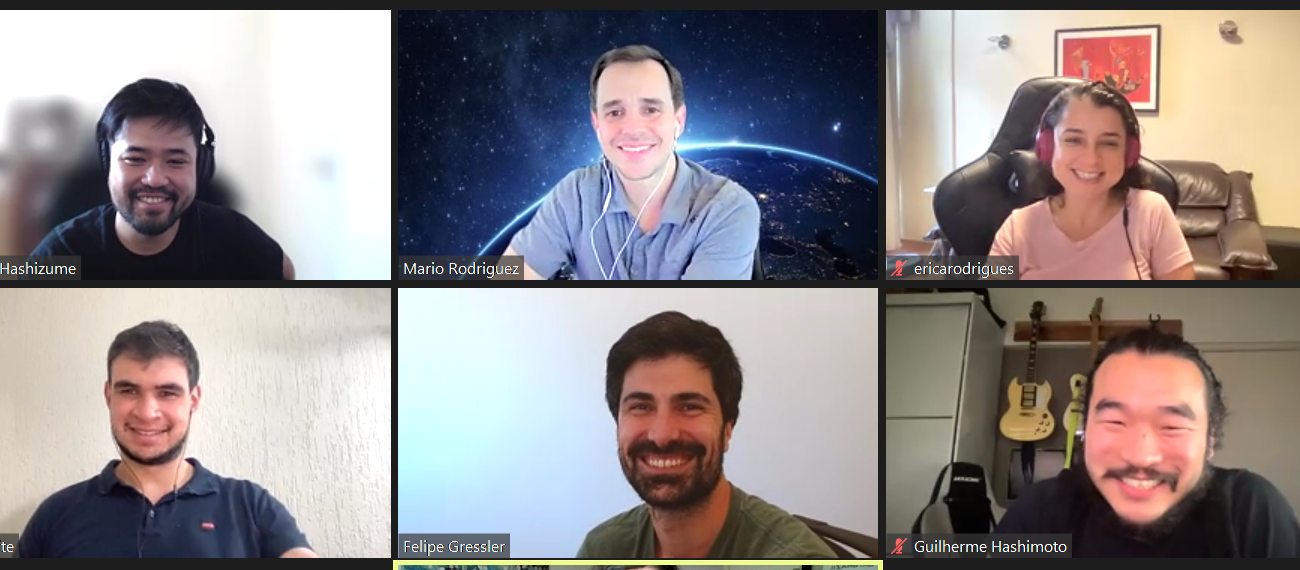 A big thanks to our judges who selected the startups:
Alexandre Barros, Board Member, DASA
Carlos Kokron, VP & MD, Qualcomm Ventures
Daniela Jorge, Chief Design Officer, PayPal
Daniel Izzo, CEO, Vox Capital
Laura Jaguaribe, Innovation, Peninsula Participações
APPLICATION FOR 2022 BATCH
The World Economic Forum predicts that over the next 10 years 1.2 billion employees worldwide will be affected by automation technologies and AI.
The new reality will disproportionately impact vulnerable, low-skills populations.
In Brazil, there are currently 100K unfulfilled positions in the information technology sector.
According to the IT association Assespro, that number may jump to 500K by 2024.
The problem is vast and BayBrazil team believes that startups addressing it need support.
From May we'll mobilize the Brazilian-American tech community to mentor, counsel, invest and work with social enterprises that are:
developing tools, solutions to prepare the workforce of the future
promoting reskilling and upskilling to meet IT sector demands, bridge the gap between workers and jobs
creating services, solutions designed to encourage youth to pursue careers in STEM
BayBrazil partners will invite startups to apply and select up to 2 startups to participate in the Pitch session to the jury.
The jury is formed by seasoned entrepreneurs and tech leaders in Brazil and the U.S. who will make the final selection.
Mentorship 1.1 with engineers, product developers, designers, business development experts
Improve product/solution and expand company's impact
Inspirational dialogues & workshops with tech leaders of Silicon Valley & Brazil
Connections with potential investors and innovators committed to advance access to education
Startups must be based in Brazil
Phase of development: from Seed to Series A
Traction: demonstrate some level of progress, growth and/or market traction, validation