It's been a good week for Brazilian startups 99 and Nibo.
The NY Times reported on May 24th that 99, Uber competitor in Brazil, raised US$100 million from Japanese firm Soft Bank, major investor in the Chinese company Didi Chuxing.
Swedish firm Vostock Emerging Finance announced on May 15th that it invested US$3.3 million into Nibo, a leading Brazilian accounting SaaS (software as a service) provider. BayBrazil corporate member Redpoint e.ventures is also an investor at Nibo.
Back in the Bay Area, our activities recap:
On May 11th we held a fascinating discussion on Machine Learning – how AI is transforming business.
Featured speakers: Anima Anandkumar, Principal Scientist at Amazon Web Services; Rodrigo Schmidt, Startup investor, former Facebook Director; Samuel Goto, Software Engineer at Google; Vicente Silveira, Head of Fraud Data Science at Uber & BayBrazil Board Member.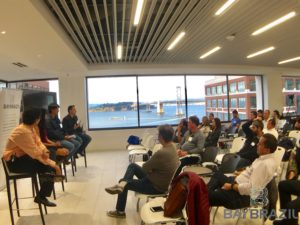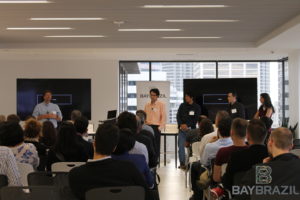 On May 2nd we gathered entrepreneurs, tech professionals and CVC investors at Silicon Valley Bank to discuss Corporate Venture investing in Latin America.
Featured speakers: Alexandre Villela, Investment Director, Intel Capital, Carlos Kokron, Managing Director, Qualcomm Ventures LatAm. Moderator: Andy Tsao, Managing Director, Silicon Valley Bank.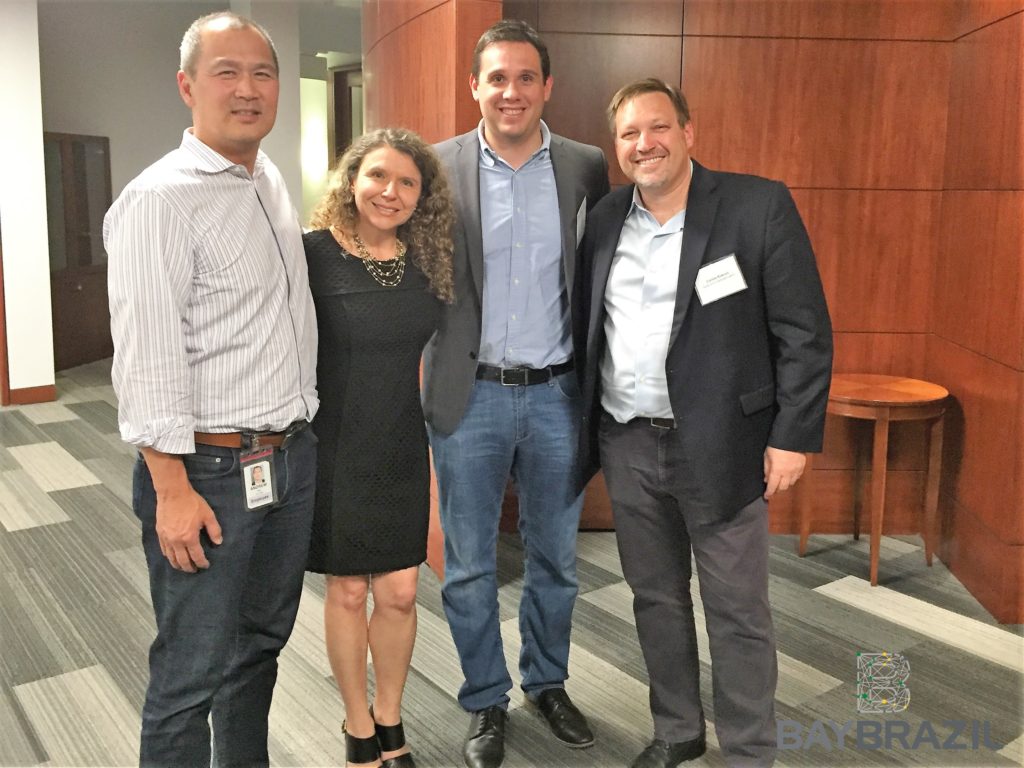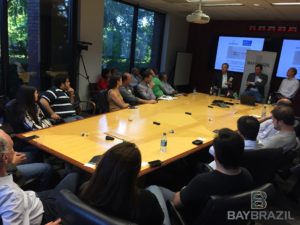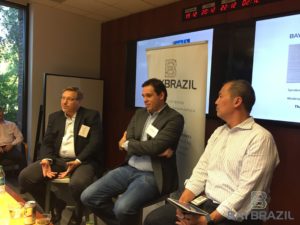 We also hosted various Brazilian organizations, entrepreneurs, investors and tech executives.
On May 9 we met with the Associação Brasileira de Captadores de Recursos, at Plug and Play Tech Center. They visited the region to meet with like-minded organizations and chat with players in the San Francisco & Silicon Valley entrepreneurial ecosystem.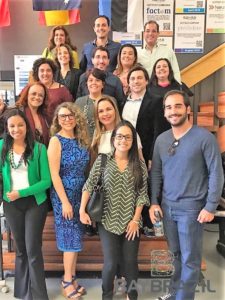 Earlier in the month, Margarise Correa, CEO of BayBrazil, met with a group of Brazilian companies selected to the Innovation and Sustainability in Global Value Chains, a project launched in 2013 in a partnership between Apex-Brasil & Fundação Getulio Vargas.
The project identifies, based on a selection process, a range of micro and small-sized companies whose products and services stand out for innovation and sustainability. These companies go through a training cycle with workshops in sustainability and foreign trade.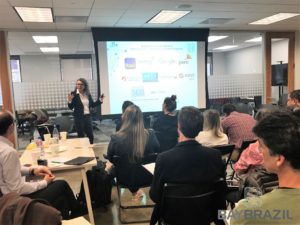 "The entrepreneurs are introduced to and interact with different actors and institutions in the innovation ecosystem and sustainability business, such as BayBrazil, in order to get a better understanding of the market, its singularities and opportunities, and also to expand networking". Ana Coelho, Project Manager
BayBrazil staff also joined our Portuguese friends to celebrate the 50th Portuguese Heritage Week in California.
We participate in the Luso-American Education Foundation conference at San Jose State University. The event featured discussions on Portuguese identity, culture and presence around the globe. Our CEO contributed in the Brazil panel, moderated by Professor Jose Luis da Silva. Presentations included:
"A Carta de Pero Vaz de Caminha", by CSU Stan ProfessorRenato Alvin
"How Brazil enriches the Portuguese World", by SJSU Professor Michael Conniff
"Bridging Silicon Valley & Brazil, by BayBrazil CEO Margarise Correa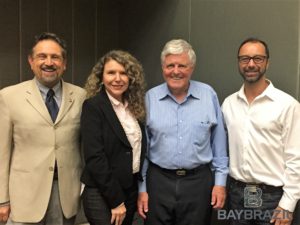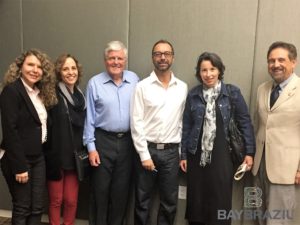 The edition number 6 of our annual conference is coming up on Sep 21st. Stay tuned!