To build a tightly-knit community of Brazilian professionals, entrepreneurs, investors and scholars living in the Bay Area




To promote networking between American business professionals interested in Brazil and strengthening business ties between Silicon Valley & Brazil

To give back to the entrepreneurial community in Brazil by facilitating access to US businesses and mentoring young entrepreneurs
Tête-a-Tech every Tue & Thu. Check the next ones.
Join the chats and help us keep the dialogue going!
Save the date: Sep 10 BayBrazil annual conference #9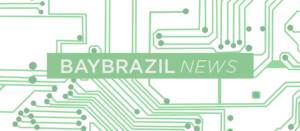 Our community is formed by professionals from Brazil who work abroad and professionals from all over the world connected to Brazil. Here they are!