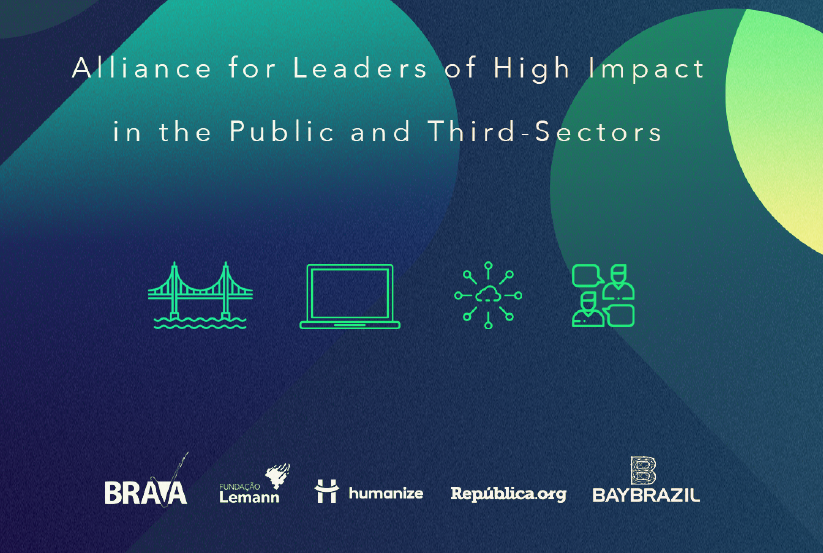 Mission Social Impact Silicon Valley
BayBrazil team is thrilled to partner with a Brazilian coalition group that invests in leaders of third sector organizations:
BRAVA Foundation, Lemann Foundation, Humanize Institute and República.org.
Since January of 2021, our team has been working with the foundations directors to build a 3-month program aimed at the development of prominent nonprofit organization leaders focused on advancing education, sustainability, social justice and solving complex challenges in Brazil.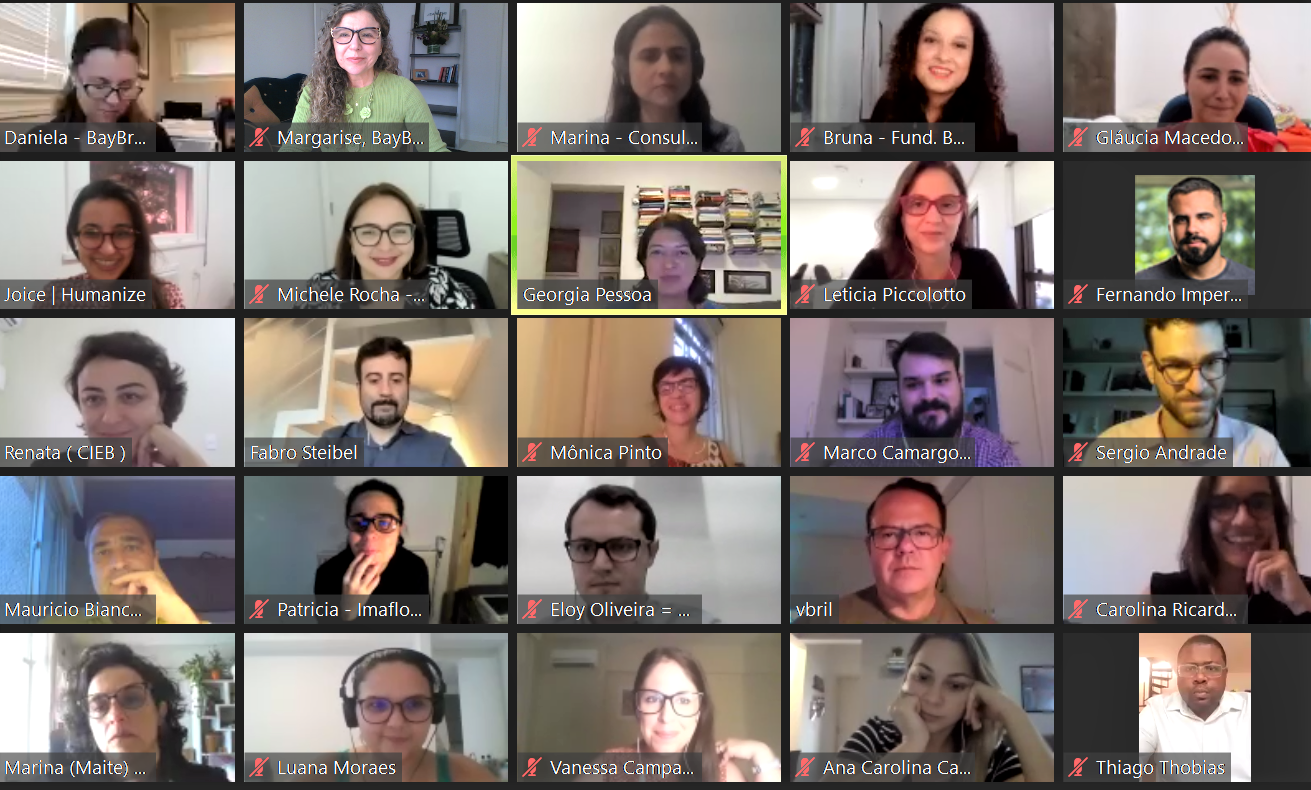 Dialogue with Silicon Valley leaders
Our team is curating an exclusive agenda of meetings and facilitating a series of conversations with Silicon Valley leaders with expertise in systemic thinking, communication, advocacy, fundraising, organizational design, impact assessment and other themes addressing challenges faced by the Third Sector nonprofits in Brazil.
At the April 22nd session the leaders discussed Organizational Design and Strategic Planning with:
Steve Ciesinski, Angel Investor, Executive at SRI International, Faculty at Stanford GSB
Maya Ghosn, former Director of Operations at Chan Zuckerberg Initiative
Paul Roberts, Faculty at Singularity University and Partner at Be Courageous Innovation
Kyle Herman, Co-Founder, CEO of Be Courageous & Faculty Singularity University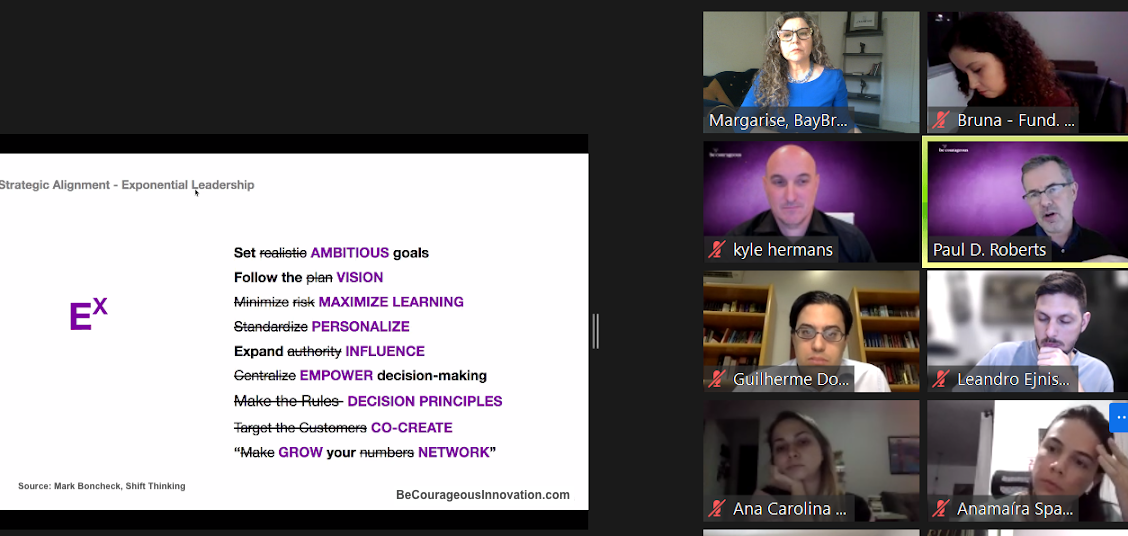 If we solve the present from the future, we get to choose the future we want to live into.  For the nonprofit sector, this means looking at the inevitable futures of a world including exponential technologies, rising at an exponential rate, and providing enormous opportunity to solve critical issues in ways never before possible. But we need to start today to lay the path to this future, and we can only know our first step, if we have visited the future, chosen what we want, and tracked our way back to the actions we can take today." – Paul D. Roberts BeCourageous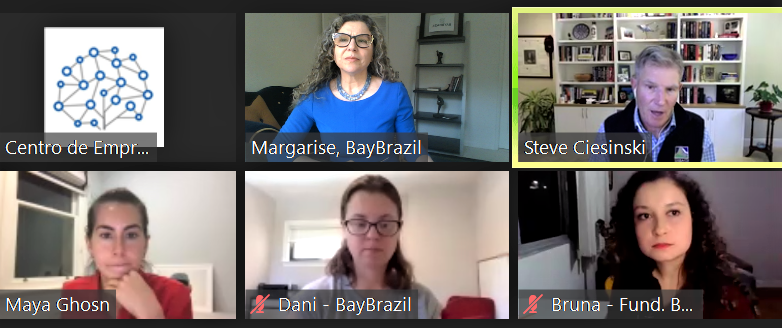 April 22nd: guest speaker Maya Ghosn joined from London and Steve Ciesinski, from Silicon Valley
Other guest speakers included David Onek, CEO at SV2  Silicon Valley Social Venture Fund; Rafa de La Guia, Principal at Quona Capital, Mexico; Angel Uribe, Partner at TPC Growth; Luciane Carrillo, Director of Customer Service LatAm, Netflix; Nelson Mattos, BayBrazil and former VP Product at Google; Leonardo Fleck, Program Officer Conservation and Markets at Gordon and Betty Moore Foundation.
March 24th: Leonardo Fleck discussed system thinking concepts, processes, best practices and case studies.
"It was a pleasure to speak to Brazilian non-profits making great contributions to challenging social and environmental agendas in Brazil. I hope that our conversation about systemic change inspire them to explore ways of working that achieve greater impact"
On May 5th nonprofit leaders discussed mechanisms to implement social impact evaluation.
Guest speakers:
Loic Comolli, Co-CEO and Board member, and Renata Truzzi, Brazil Director at NESsT, a social impact organization investing in small businesses in emerging market countries
Kristin Gilliss Moyer, COO at Mulago, a private foundation that invests in high-impact organizations with a scalable model to meet the basic needs of the poor.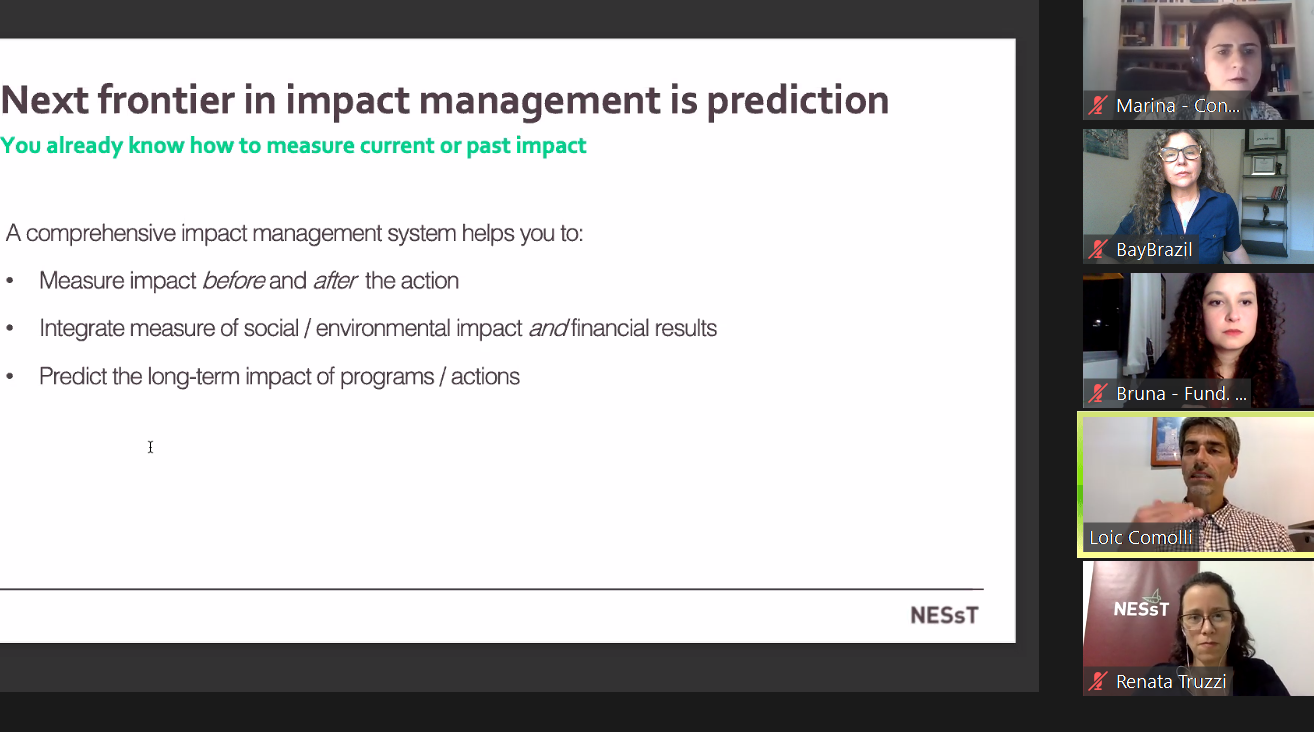 "We enjoyed the engagement of the group in exploring innovative ways to manage impact among nonprofit organizations and social businesses. This impressive group of social business and nonprofit leaders clearly understand the value of impact management for their organizations and the sector as a whole." – Loic Comolli
On May 19th, the week #6, our program featured three local leaders to share their experiences on managing stakeholders, networks and partners.
Among them, Greg Horowitt, Director of Innovation Design at the University of California, San Diego, lecturer on venture capital and innovation ecosystem design at Stanford University.
One of the pioneers in the field of innovation ecosystems, the co-author of The Rainforest: The Secret to Building the Next Silicon Valley presented ideas, cases and creative problem-solving strategies to help leaders of third-sector organizations deal with practical and daily challenges.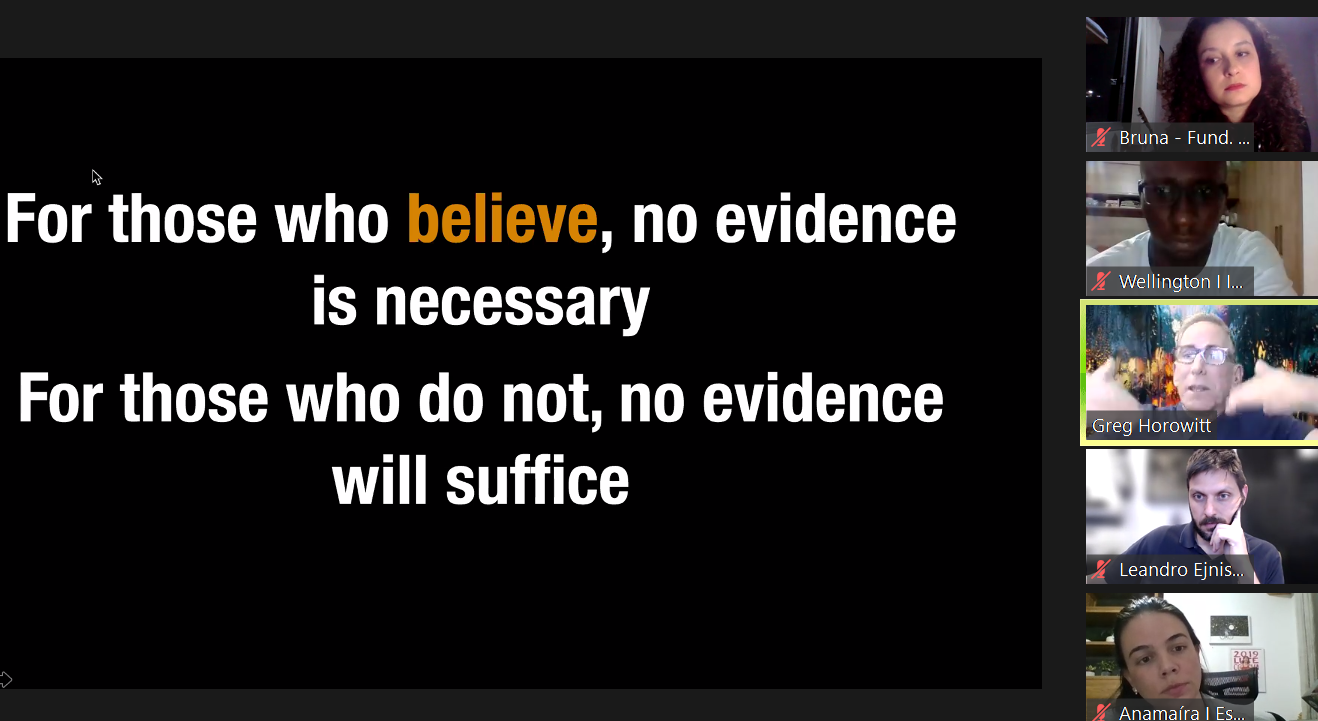 BIG thanks to our guest speakers for providing such rich exchanges on key topics for the development of leading Brazilian nonprofit organizations.
Special thanks to our partners BRAVA Foundation, Lemann Foundation, Humanize Institute and República.org for their vision and outstanding contribution to the Brazilian society.
Evaluation meeting on May 27, 2021