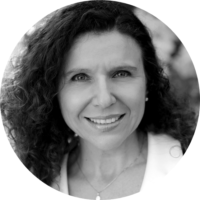 Margarise Correa
Margarise founded BayBrazil in 2010 to create space for dialogue among the tech business communities of Silicon Valley & Brazil. To accomplish it, she's been crafting a series of programs that nurture entrepreneurship and foster in-depth understanding of the Brazilian-American tech ecosystem. Read More
In 2012 she partnered with Stanford University to launch BayBrazil's signature event: the annual conference Brazil in the 21st Century brings together founders, investors, scholars to discuss innovation, technology, and Brazil's role in the global economy. Its 10th edition was held at Stanford and SRI on Oct of 2022. In 2017 Margarise was named a "Woman of Influence" by the Silicon Valley Business Journal, an award program that recognizes businesswomen and leaders who are a force in the region. In 2018, she received an award by the Embassy of Brazil in the U.S. in recognition her "contribution in connecing the Brazilian science, technology, and innovation community of Silicon Valley & Brazil". Margarise holds a B.A. in Journalism, from Universidade Estadual de Londrina. Before moving to the Bay Area she worked seven years as a news reporter, editor and anchor at Brazilian network broadcasts TV Globo, TV Cultura and TV Bandeirantes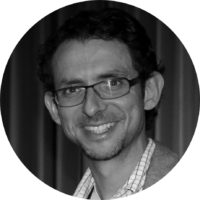 Vicente Silveira
Vicente is Product Manager at WhatsApp. A data, AI, engineering expert, and BayBrazil teammate from our early days.  He's held leadership positions at Uber, as Head of Fraud Data Science; LinkedIn, as Director of Engineering; and VeriSign (now Symantec), Read More
as Director of Product Mgt. He has a strong belief in the potential of emerging countries such as his native Brazil. Vicente started his career as a founding employee of CertiSign which became one of the first successful internet startups in Brazil. He has a Computer Engineering degree from PUC-Rio and currently lives in the San Francisco Bay Area with his family.
Anderson Thees
Anderson Thees is Venture Capitalist at Itaú Unibanco. Prior to that, he was Managing Director and co-founder of Redpoint e.ventures, the first Brazilian the first Brazilian VC fund sponsored by Silicon Valley firms. Redpoint e.ventures was created to bring to Brazil the best practices of venture investing and help Read More
foster the nascent tech entrepreneurship ecosystem in the country and region. Previously, Anderson was the CEO of Apontador, the leading local search and geolocation company in Brazil, and an Investment Principal at Naspers/MIH. Earlier in his career, he worked as a tech entrepreneur, software developer both in Brazil and Switzerland. Anderson received a B.S. in Computer Engineering from Unicamp, a M.B.A. from the Yale School of Mgt, and a SEP from Stanford University.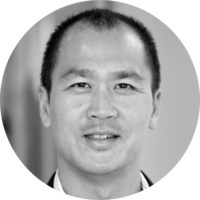 Andy Tsao
Andy Tsao is a Managing Director and leads SVB's Global Gateway, which assists innovation companies in the emerging markets with their US and international market expansion. In addition, Andy leads SVB Global Private Equity  Read More
Services, working with SVB's international private equity and venture capital clients, particularly those in the emerging markets. He brings more than 20 years of experience banking dynamic companies in tech industries worldwide. Previously, Andy led and helped found SVB's U.K.-based operation, SVB Financial Group UK Ltd, which was established in 2004. Andy earned a bachelor's degree from Colgate University and an MBA from Boston University.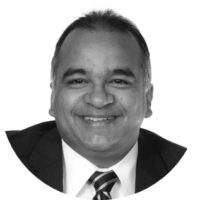 Avanish Sahai
Avanish is a Silicon Valley investor and philanthropist who has held c-level and leadership roles in product, marketing, and channels/alliances across a range of early-to-mid stage B2B companies as well as at iconic tech leaders like Oracle, Salesforce, Servicenow and Google Cloud.
Read More
He also sits on the Board of Hubspot, the $1B (revenues) provider of a CRM Platform for SMB and mid-market customers. He is actively increasing his angel investment activities, often alongside leading global and regional VC firms. Avanish has deep expertise in connecting product vision and roadmaps to compelling messaging and positioning – and from there to associated go-to-market programs and priorities. In addition, he's become a recognized expert on building and leveraging the power of ecosystems and channels to scale businesses non-linearly. Prior to his recent retirement from Google Cloud, he built and led Google's partner GTM programs including Marketplace and Co-sell, and had oversight of the recruitment and onboarding of ISV partners across horizontal and vertical categories. These programs generated over $1.5B/year revenues within 2 years. Previously, he built and led the technology and ISV partner team at ServiceNow, and he also helped grow Salesforce's Appexchange business to over $1B/yr in ecosystem revenues. Prior, Avanish was a senior Engagement Manager at McKinsey and started his career at Oracle, in engineering and product. As a community leader, he sits on the boards of non-profit organizations BayBrazil and World Affairs. He has an MBA from UCLA Anderson, an MSCE from Boston University, and a BSEE from the University of São Paulo, Brazil.
Daniela Jorge
Daniela Jorge is Chief Design Officer at PayPal. She has a history of success unlocking the business value of design across industries, with her career spanning PayPal, AT&T, eBay, Intuit, Yahoo!, Kaiser Permanente and Kodak. Read More
A lead architect of inclusive, ethical design practices and broad design thinking application, Daniela has headed product and UX design for digital marketplaces, ecommerce and multisided platforms serving a broad range of users.
In her current role as CDO at PayPal, Daniela has built a world-class global design organization helping to fuel the company's expansion into the broader financial services ecosystem and rise into a customer-first, quality-centric market leader. Throughout Daniela's career, she has steered performance turnarounds, scaled organizations and inspired design-driven product innovation while repositioning design into a strategic asset and transforming the user experience into a competitive differentiator.
Daniela graduated with an MFA in Computer Graphics and a BFA in Industrial Design from Rochester Institute of Technology. 
Fred Aslan
Fred Aslan, MD, is President and Chief Executive Officer at Artiva Biotherapeutics. Previously, Fred was Chief Business Officer at Vividion Therapeutics, a biotech company developing a broad range of small molecule therapies. He is also the  Read More
Founder and Executive Chairman of V
ydence Medical, the largest Brazilian dermatology-focused medical device company with over 120 employees.
Fred was a Vice President at Venrock, a premier venture capital firm with over 40 years of investing history. At Venrock, Fred specializes in the health care industry. Fred is also founder and CEO of ADVANCE Medical, a Venrock-backed portfolio company initially created to commercialize innovative medical technology in Brazil and other countries in Latin America. Prior to Venrock, Fred was Director of Business Development at CuraGen Corporation, a cancer-focused therapeutics company. Prior to CuraGen, Fred worked at the Boston Consulting Group where he advised healthcare companies on a number of strategic issues. Fred received his B.S. in Biology from Duke University, his M.D. from Yale University and his M.B.A. from Harvard University.
Harald Batista
A serial entrepreneur and investor, Harald is currently assisting several Silicon Valley startups. He is also the founder of Aura Enterprises and Ilumina Tech, designing a new approach to education based on skills in Read More
 high demand, best teachers, and mentoring.
Ron Czerny
Ron Czerny the Founder & CEO of Playphone inc. acquired by GungHo (Softbank group).  Ron Czerny serves as the visionary and driving force behind PlayPhone's corporate strategy.  Czerny's more than 20 years of experience in the games and Read More
tech industry has allowed him to help establish PlayPhone's dominance in the mobile social games industry and position the company to compete and thrive on a global scale.  He also played a key role in Latin America's video game industry as the co-founder of the Brazilian Video Game Association and Head of Capcom's video game distribution and strategy in the region.  Czerny was the Chairman of the Mobile Entertainment Forum (MEF) for the Americas. He Czerny holds a Bachelor's degree in business administration with an emphasis in International Business from San Jose State University.
Antoine Colaco
Partner
Valor Capital Group
Prior to joining Valor, Antoine was at Google for 9 years serving in a wide range of capacities.  He was most recently COO of Global Partnerships, supporting all of Google's partnerships.  Previously, he established Google's India Read More
presence by founding operations in Hyderabad and grew its Latin American presence by launching offices and online AdWords operations in Brazil, Mexico, and Argentina.  More recently, he headed the Reseller Channel for Asia-Pacific and LATAM and was the COO for the APAC and LATAM regions. Prior to joining Google, Mr. Colaço was in Business Development for Yahoo! Finance.  Antoine also held roles at Goldman Sachs, Development Bank of Singapore, and CSC Healthcare.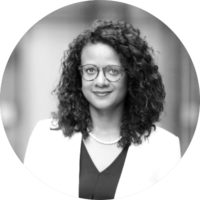 Bibiana Leite
Head of Content Partnerships
YouTube
At YouTube Bibiana leads a high performing organization serving thousands of creators, media companies, and music artists, driving growth, and exceeding quarterly targets for creator/customer engagement and satisfaction. She has 20 years Read More
of experience in customer service and operations, video content partnerships and monetization, content acquisition, online advertising, and marketing & sales. Bibiana has focused her career on building successful and diverse teams to transform businesses. She is passionate about promoting diversity in the workplace and is originally from Salvador, Bahia.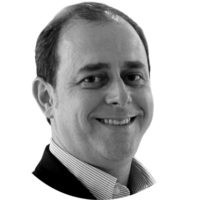 Guilherme Horn
Head of WhatsApp Brazil, Meta
Digital innovation strategist, technologist, investor, speaker, writer, curator, advisor, mentor. Before WhatsApp, Guilherme was Director of Innovation at Banco BV. Guilherme was an entrepreneur for more than 20 years. He founded 6 startups and among them two of the most successful cases in fintech space in Brazil. In 2000, together with other Read More
partners, he started the online operation of AGORA, a broker dealer in Bovespa, acquired by Bradesco in 2008 for around USD500 million. In 2010 he founded ORAMA, the first Financial Institution in Latin America 100% in the Cloud, awarded in 2013 with great recognition in Las Vegas, at the Re-invent conference of AWS (Amazon Web Services), for Innovation in Financial Services. Guilherme is also an Angel Investor in 30+ startups, most of them focused on Fintech.
Marco Camhaji
Co-Founder & Mg. Partner
Upload Ventures
Nelson Mattos
During his 30-year career as a technical executive, Nelson was Google's VP for Europe and Emerging Markets Read More
, an IBM Distinguished Engineer and VP for Information & User Technologies, as well as a Professor at the University of Kaiserslautern. During his tenure at Google, he grew the engineering presence in Europe from less than 300 to more than 3000 engineers, and his team made major contributions to many Google projects including: Google Chrome, Android and Mobile products, Google+ Hangouts, Maps, Calendar, and more. Currently, Nelson is an active board member of Grameen Foundation, RBS – a large media group in Brazil, and Mobile Planet in Kenya. He received his Ph.D. in CS from University of Kaiserslautern and holds bachelor's and master's degrees in CS from the Federal University of Rio Grande do Sul.
Stephen Ciesinski
President, SRI International
As president of SRI, Stephen jointly develops SRI strategy with the CEO and ensures that corporate resources and talent Read More
are aligned with supporting SRI's research needs. Stephen also serves as president of Global Partnerships at SRI, identifying and securing SRI's business opportunities in domestic and  international markets; U.S. and foreign government agencies; and R&D-based universities. In addition, Stephen is a member of SRI's strategy, new venture, and tech investment committees. His professional experience includes a number of industries as well as new business formation, product launches, private financings, IPOs, and leveraged buyouts. Stephen is also a faculty member at the Stanford Graduate School of Business (GSB) where he teaches courses on entrepreneurship.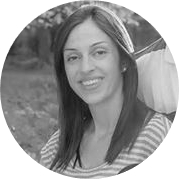 Elaine Saito
Accounting and Partner Support
Anderson Lopes
Thais Chertman