BAYBRAZIL ANNUAL CONFERENCE EDITION #10
BAYBRAZIL IS PROUD TO PRESENT THE 10TH EDITION OF OUR ANNUAL CONFERENCE!
On Oct 20 & 21st BayBrazil signature event will bring together entrepreneurs, investors, and private-sector leaders to discuss science, technology, innovation & Brazil's role in the global economy.
Take a deep dive into the latest tech trends across industries

Understand the current state of entrepreneurship in Brazil & the U.S.

Join in-depth discussions on the global economic slowdown impact on startups

Chat with Silicon Valley & foreign VCs who are investing in global companies

Engage with the Brazilian-American tech hub in Silicon Valley
HANS TUNG
Managing Partner
GGV Capital
PADMA WARRIOR
Founder & CEO of Fable
Board member of Microsoft and Spotify
Former CEO of NIO U.S.
Former CTSO at Cisco
MICHELLE ZATLYN
Co-Founder, President & COO
Cloudflare
MARIO QUEIROZ
Chief Product Officer at Hinge Health
Former Executive VP of Palo Alto Networks
Former GM, VP Product of Google
Pixel Phone Architect, Founder of
Chromecast
PAULA GANEM
Director, Americas Capital Markets
New York Stock Exchange
EDSON RIGONATTI
Founder & Partner
Astella
ROBERTO OLIVEIRA
Co-founder and CEO
Take Blip
ANDY TSAO
Managing Director
Silicon Valley Bank
ANDERSON THEES
Venture Capitalist
Itaú Unibanco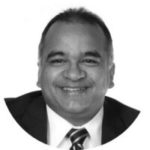 AVANISH SAHAI
Board Member
BayBrazil & HubSpot
DANIELA JORGE
Chief Design Officer
Paypal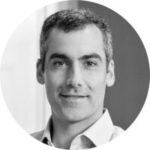 FRED ASLAN
CEO
Artiva Biotherapeutics
HARALD BATISTA
Co-Founder
Ilumina Tech
RON CZERNY
Founder & CEO
PlayPhone
STEPHEN CIESINSKI
President
SRI International
VICENTE SILVEIRA
Chairman of the Board
BayBrazil
ANDRE THIOLLIER
Partner
Foley & Lardner LLP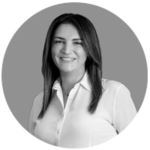 LUCIANA LORENZO
Partner
Mattos Filho
MARCIO SILVA
Managing Director
J.P. Morgan
IVANA FERREIRA
Head Capital Markets for Latin America
Nasdaq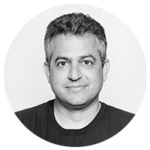 RODRIGO BAER
Co-Founder & Mg. Partner
Upload Ventures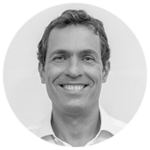 EDUARDO MUFAREJ
Founder
GK Ventures & Galena
CAROL STROBEL
Founding Partner
Antler
RENATO VILLAR
Founder
Voltz Motors
CARLOS NAUPARI
Founder and Co-CEO
Velvet
PEDRO DIAS
Co-Founder
Mevo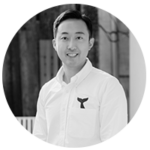 TAE YOON
Partner
Altos Ventures
BRUNO PRADO
Founder and CEO
UPX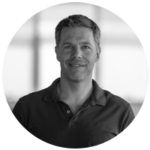 BENJAMIN GLEASON
Co-Founder
Kamino
ALINE FRÓES
Co-Founder & CEO
Vai na Web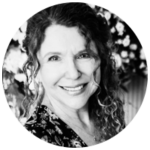 MARGARISE CORREA
Founder & CEO
BayBrazil
Oct 20th, 4pm-8pm at Stanford University
4pm Registration & Refreshments

4:30 Introductions

BayBrazil Board members Anderson Thees, Andy Tsao, Avanish Sahai, Daniela Jorge, Harald Batista, Margarise Correa, Ron Czerny, Vicente Silveira
4:40 Digital Brazil – a revolution in the making

Brazilian tech founders and investors discuss the tech adoption of the past ten years and the country's new business landscape
         Speakers: Anderson Thees, Venture Capitalist, Itaú Unibanco
                          Benjamin Gleason, Co-Founder, Kamino
                          Edson Rigonatti, Founding Partner, Astella Investimentos
         Moderator: Luciana Lorenzo, Partner, Mattos Filho
5:40 Cloud computing – the latest innovations for a safer internet 
        Keynote speaker: Michelle Zatlyn, Co-Founder, President & COO Cloudflare
        Moderator: Steve Ciesinski, CEO, Kalele Partners
6:30pm: Cocktail reception & networking
Oct 21st. 8:30am-5pm at SRI International, Menlo Park
 8:30am Breakfast & Registration

coffee, tea, pastries will be served
9:15 Welcome & Introductions
          Margarise Correa, Founder & CEO, BayBrazil
          Peter Marcotulio, VP R&D, SRI International
9:30 The Global Venture Market – a deep dive into the hottest trends and the impact of the economic slowdown on startups

Keynote speaker: Hans Tung, GGV Capital

Moderator: André Thiollier, Partner, Foley & Lardner LLP
         Innovation Made in Brazil – the disruption across sectors that is reshaping the country
         Speakers: Carlos Naupari, Founder and Co-CEO, Velvet
                          Pedro Dias, Co-Founder, Mevo
                          Renato Villar, Founder, Voltz Motors
          Moderator: Ivana Ferreira, Head Capital Markets for Latin America, Nasdaq
1pm Product Innovation – what founders need to know
         Keynote speaker: Mario Queiroz, Chief Product Officer, Hinge Health
         Moderator: Anderson Thees, Itaú Unibanco and BayBrazil Board
         Growing across borders and preparing for IPO
         Speakers: Bruno Prado, Founder and CEO, UPX
                           Paula Ganem, Director, Americas Capital Markets, NY Stock Exchange   
                           Roberto Oliveira, Co-founder and CEO, Take Blip                        
          Moderator: Marcio Silva, Managing Director, J.P. Morgan
3:15pm BayBrazil Impact program – startups that are preparing Brazil's youth tech workforce
              Speakers: Aline Froes, Founder, Vai na Web
                               Eduardo Mufarej, Founder, Galena and GK Ventures
             The Brazilian investment market – what is next?
             Speakers: Carol Strobel, Founding Partner, Antler
                              Rodrigo Baer, Co-Founder & Mg. Partner, Upload Ventures
                              Tae Yoon, Partner, Altos Ventures
             Moderator: Andy Tsao, Managing Director, Silicon Valley Bank
            Leadership in times of crisis
            Keynote speaker: Padma Warrior, Founder & CEO of Fable
            Moderator: Daniela Jorge, Chief Design Officer, PayPal
Happy hour
Attendees will get additional details by email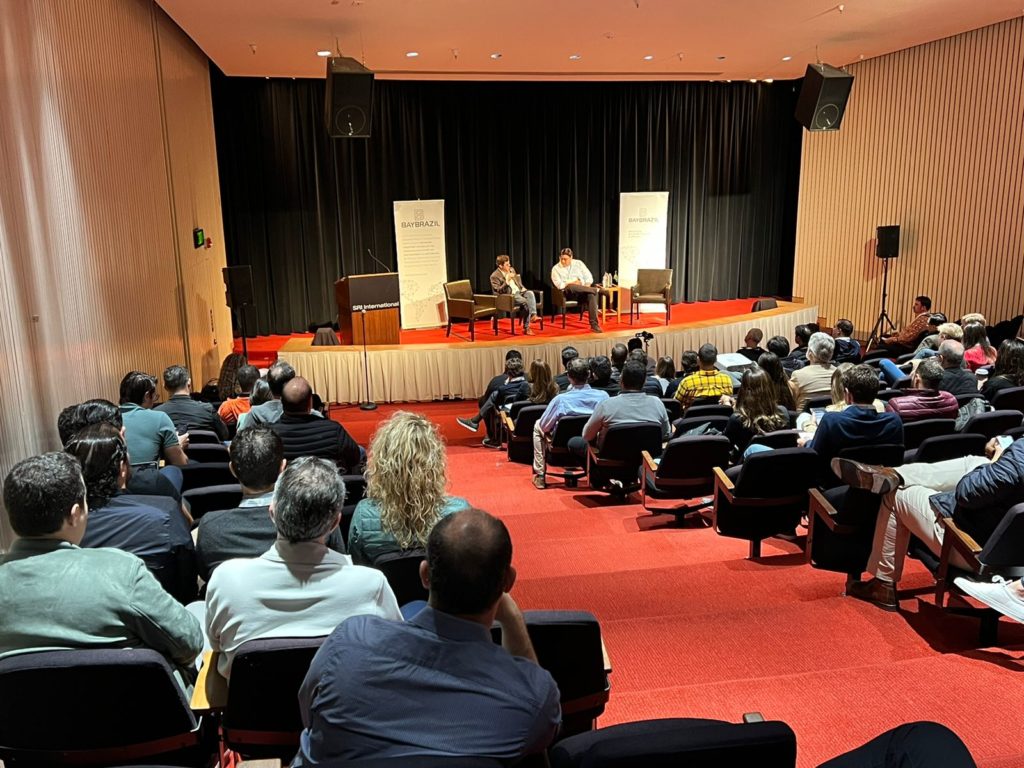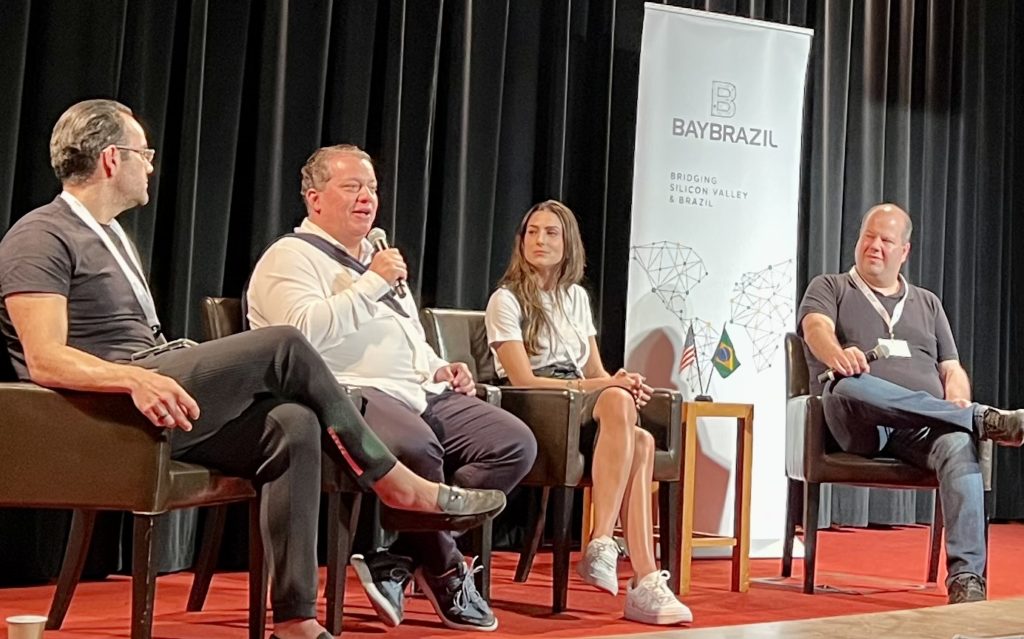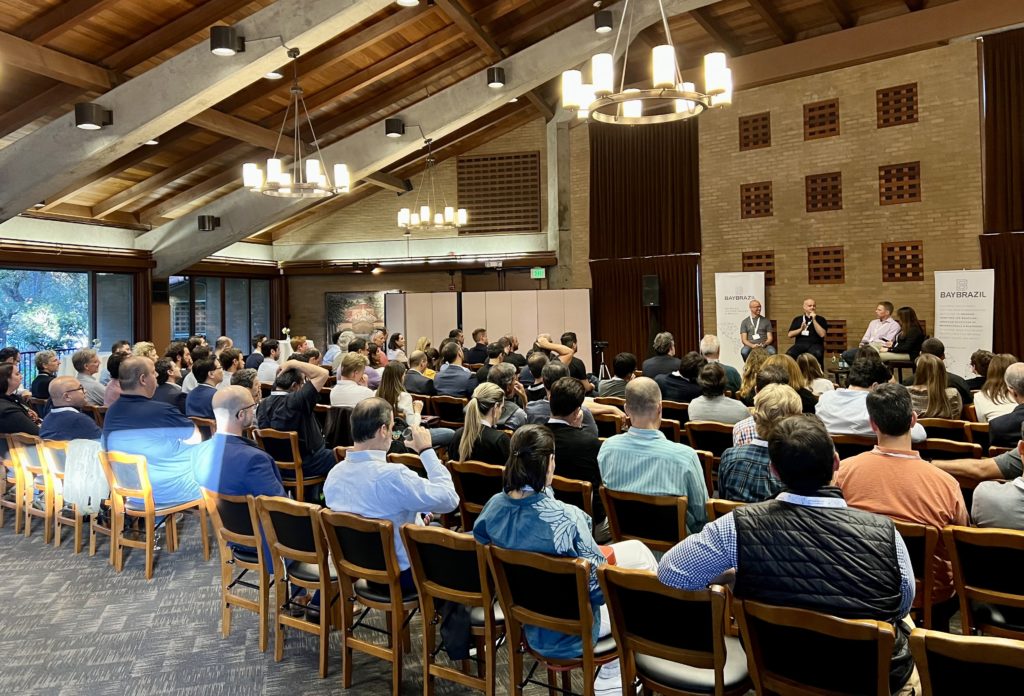 The conference has also the unique support of Brazilian startups that are operating in the U.S.
Big thanks to Accountfy, DataSelf, Digibee and Incognia!