Help is on the way for Covid-19 patients.
Scientists in research institutions across the globe are studying the virus to reduce its spread and accelerate the treatment of infected patients.
In Brazil, the D'Or Institute for Research and Education, is currently gathering data and performing clinical trials in over one thousand Covid-19 infected patients, working alongside with 60 Brazilian hospitals.
In the U.S., a global team of scientists led by UC San Francisco formed the QBI Coronavirus Research Group (QCRG), the first to extensively map out the genome of COVID-19 and discover a range of existing drugs that block the coronavirus in lab tests. It may lead to possible treatments for Covid-19.
On May 7th, Dr. Fernanda Tovar-Moll, Ph.D.,  President of D'Or Institute for Research and Education, and Dr. Nevan Krogan, Ph.D., Professor at UC San Francisco and QBI Director will discuss their groundbreaking work in a conversation moderated by our Board Member Fred Aslan, President and CBO of Vividion Therapeutics
Join the chat on Thursday, 3 pm PST.
If you wish to join the Live on Zoom, please RSVP: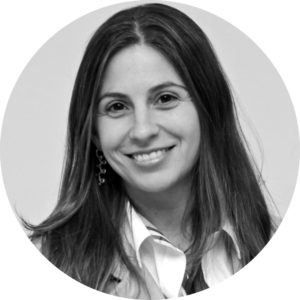 Fernanda Tovar-Moll, Ph.D., co-founded IDOR in 2019. The D'Or Institute for Research and Education is a Brazilian not-for-profit institute aimed at promoting scientific research and technological progress in healthcare and excellence in education. It offers professional training, academic internships, Read More
  medical residency programs and focuses its research focuses on Neurosciences, Intensive Medicine, Internal Medicine, Pediatrics, and Oncology.
Fernanda is also an adjunct professor at the Institute of Biomedical Sciences and the director of the Bioimaging Unit for Small Animals (CENABIO) at UFRJ. She earned her MD degree and Ph.D. in Morphological Sciences from the Federal University of Rio de Janeiro (UFRJ). She completed a Medical Residency program in Radiology, with an emphasis in Neuroradiology, and obtained a Ph.D. in Morphological Sciences at UFRJ. Her Ph.D. thesis explored the use of MR tractography in assessing neuroplasticity in children with callosal dysgenesis. She was a postdoctoral fellow at the National Institute of Neurological Diseases and Stroke, National Institutes of Health (USA), from 2004-2007, where she investigated MRI anatomical biomarkers in demyelinating and neurodegenerative central nervous system disorders.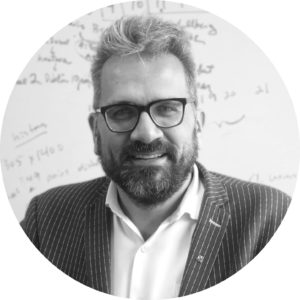 Nevan Krogan, Ph.D., is a molecular biologist, UC San Francisco professor, and director of the intensely interdisciplinary Quantitative Biosciences Institute (QBI) under the UCSF School of Pharmacy. He is also a senior investigator at the Gladstone Institutes. He led the work to create the SARS-CoV-2 Read More
  interactome  and assembled the QBI Coronavirus Research Group (QCRG), which includes hundreds of scientists from around the world. His research focuses on developing and using an unbiased, quantitative systems approach to study a wide variety of diseases with the ultimate goal of developing new therapeutics.
Nevan serves as Director of The HARC Center, an NIH-funded collaborative group that focuses on the structural characterization of HIV-human protein complexes. Dr. Krogan is also the co-Director of three Cell Mapping initiatives, the Cancer Cell Mapping Initiative (CCMI), the Host Pathogen Map Initiative (HPMI), and the Psychiatric Cell Map Initiative (PCMI).  These initiatives map the gene and protein networks in healthy and diseased cells with these maps being used to better understand disease and provide novel therapies to fight them.
He has authored over 250 papers in the fields of genetics and molecular biology and has given over 250 lectures and seminars around the world. He is a Searle Scholar, a Keck Distinguished Scholar, and was recently awarded the Roddenberry Prize for Biomedical Research.