2019 is turning out to be a historic year for Brazil tech entrepreneurship.
The country has seen a rise of companies that reached unicorn status and attracted record investments.
According to LAVCA, 88 Brazilian startups raised $989 million across 88 deals.
Some of the largest deals include fitness startup Gympass' $300 million; real state startup QuintoAndar's $250 million and logistics startup Loggi's $150 million.
A number of smaller deals throughout the year combined with the growth of tech hubs, accelerators and new funds are fueling Brazil's entrepreneurial scene.
On Dec 4th we'll celebrate the year by gathering Silicon Valley-based investors who are active in Brazil & founders who have launched new ventures in the region.
Join us to meet our guest speakers and kickoff the holidays!
When: Wednesday, Dec 4th
Time: 5:30-9pm
Location: Stanford University, 439 Lagunita Drive – Stanford, CA 94305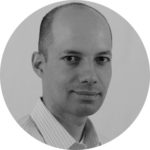 CRISTIANO OLIVEIRA
Founder and CEO
Olivia AI
Cristiano Oliveira is Founder and CEO of
Olivia AI
, a machine learning-powered assistant who understands your finance and habits, predicts your future spending
Read More
, and talks with you about insights on how to spend your money better. Olivia is the first step towards this ubiquitous financial future where nobody will ever have to stress about money again. Before founding Olivia, Cristiano was Co-Founder and CTO of Spring Wireless, a pioneer and leader in Software as a Service (SaaS), where he was instrumental in growing the company from zero to $100M in annual revenues. Cristiano holds a bachelor's and a master's degree in engineering, both from the University of Sao Paulo, in Brazil.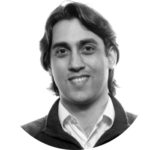 ANTONIO MORAES NETO
Founder & CEO
XP Health
One of "25 Brazilians to Watch", by the Financial Times, and 100 Most Influential People in Brazil, Antonio has gone "from 0 to 1" several times, conceiving novel Read More
ideas and successfully implementing them in different markets. Before XP Health, he was Co-founder and board member at Vox Capital, a pioneer venture capital fund focused on healthtech, edtech and fintech in the impact investing space in Brazil. Antonio is also author and producer of A New Capitalism, a movie available in 190 countries through Netflix, Amazon Prime, Google Play and other platforms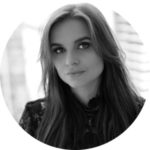 BA MINUZZI
Founder
BABEL Ventures
BABEL Ventures is the first venture firm in Silicon Valley with a Latina founder and sole GP. Ba is also Co-founder and GP of Ausum Ventures Read More
(hybrid crypto hedge-venture fund), 500% IRR realized, and active angel investor with 3+ angel cannabis investments, 50+ investments in current portfolio.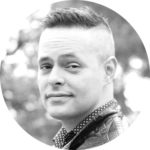 ALEX DANTAS
Founder & CEO
Circuit Launch
Serial entrepreneur, Alex new venture's Circuit Launch is a dedicated 31K square feet co-working and vocational training facility for IOT, VR, AR, and other electronic Read More
HARDWARE startups. He is also the founder of Jorli which transforms your old (or current) cell phone devices into a multi purpose security alarm system.  Previously, Alex was in the US Army for 4 years part of a crew responsible to maintain Hydraulics, Electric and Electronic Systems.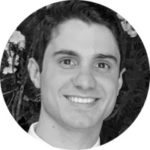 ANDRE FERRAZ
Founder & CEO
In Loco
Andre has been hacking and developing security systems since age 10. He founded In Loco in his hometown Recife, Pernambuco, and just Read More
moved to the Bay Area to expand In Loco, an authentication and engagement solution for mobile and IoT developers. The platform uses In Loco's proprietary tech that is 2400X more efficient and 30X more precise than GPS to create a behavioral fingerprint that solves the privacy versus security dilemma.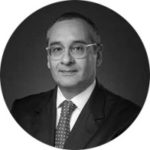 Moderator:
RAPHAEL DE CUNTO
Partner
Pinheiro Neto Advogados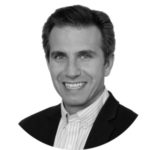 ANGEL URIBE
Partner
TPG Growth
Angel has been leading investment efforts in Latin America since 2016, when he joined the firm as a Senior Advisor. His investments include Resultados Read More
Digitais and Digital House. Before joining TPG Growth, Angel spent 15 years doing private equity investments in Latin America, mainly as a partner at Southern Cross Group, where he founded the firm's Brazilian operation in 2007. Prior to that, Angel was CEO of Lagarde Winery in Argentina.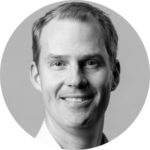 PAT BURTIS
Partner
Amadeus Capital
Pat joined Amadeus in 2006 and is a Partner focusing on high tech companies in Latin America, the US, and Europe. He works or has worked with Creditas, Read More
Descomplica, GreenRoad, Magnetic (acquired by Deloitte Digital), Bidu, AMEE (acquired by PI), Transmode (STO:TRMO), Tobii (STO:TOBII), ClickTale, and GlySure. In 2010-2011, Pat was seconded to GreenRoad as interim CFO and CEO. Pat is based in San Francisco and from 1997-2004, he was a professional musician, releasing three CDs of original music.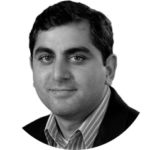 ROHIT BODAS
International Partner
Propel Ventures Partners
Rohit leads Propel's international fund and partners with entrepreneurs building transformational companies that impact financial services. Rohit joined Read More
Propel from American Express Ventures, which he helped launch in 2011. He has invested in data analytics, AI, enterprise security, payments and digital commerce. He also led and managed American Ventures investments in Europe, Latin America, India and Asia Pacific. Representative investments include inAuth (acquired), Enigma, Plaid, SIgnifyd, Trulioo. Earlier in his career, Rohit held various positions at Motorola in R&D, business development and at Motorola Ventures. Rohit has developed key mobile video and security technologies and holds seven US patents.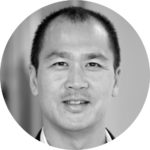 Moderator:
ANDY TSAO
Managing Director
Silicon Valley Bank
Thanks for joining us to celebrate the progress of entrepreneurship in Brazil!
Great to host 100+ BayBrazilians and chatting with founders & Silicon Valley VCs who are investing in the country.
Special thanks to our speakers and partner Pinheiro Neto Advogados for co-sponsoring our event.