BayBrazil week, Aug 20th – 23rd, 2019
 In 2019 BayBrazil expanded even more the program around its signature event, the annual conference Brazil in 21st Century.
DAY 1
The program kicked-off with a cocktail reception at Docusign headquarters in San Francisco.
In partnership with Redpoint e.ventures, we gathered a cheerful mix of entrepreneurs, investors, and tech players from Brazil & the Bay Area.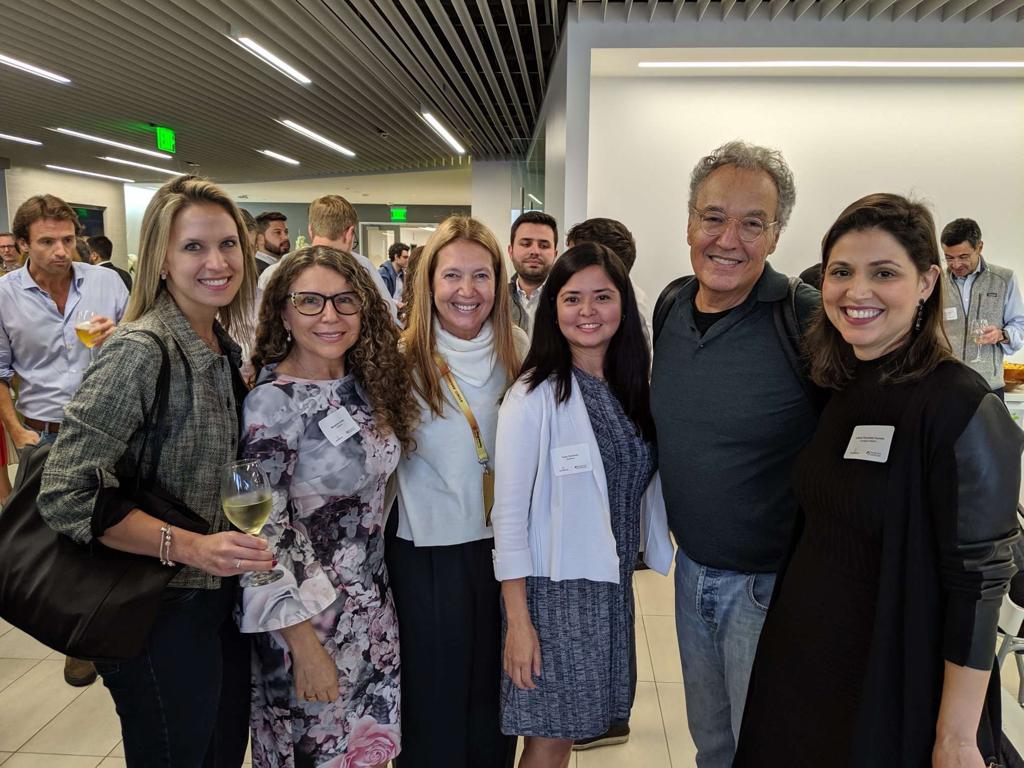 From left to right: Renata Zanuto (Cubo), Margarise Correa (BayBrazil), Donata Meirelles (CFO11) Thais Chertman (BayBrazil), Nizan Guanaes (ABC Group), Leticia Piccolotto (Fundação Brava)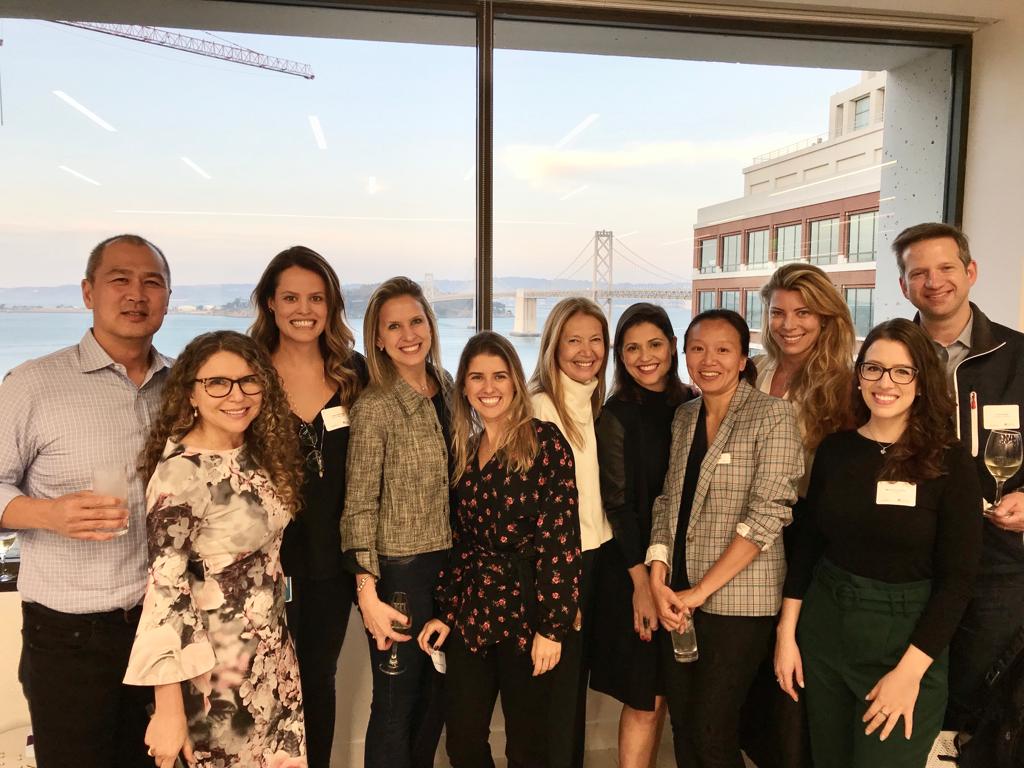 DAY 2
A group of BayBrazil partners and tech executives who traveled from various regions in Brazil to attend our program visited leading Silicon Valley organizations and participated in in-depth conversations with investors, VP of products, influencers who are active in BayBrazil's tech hub.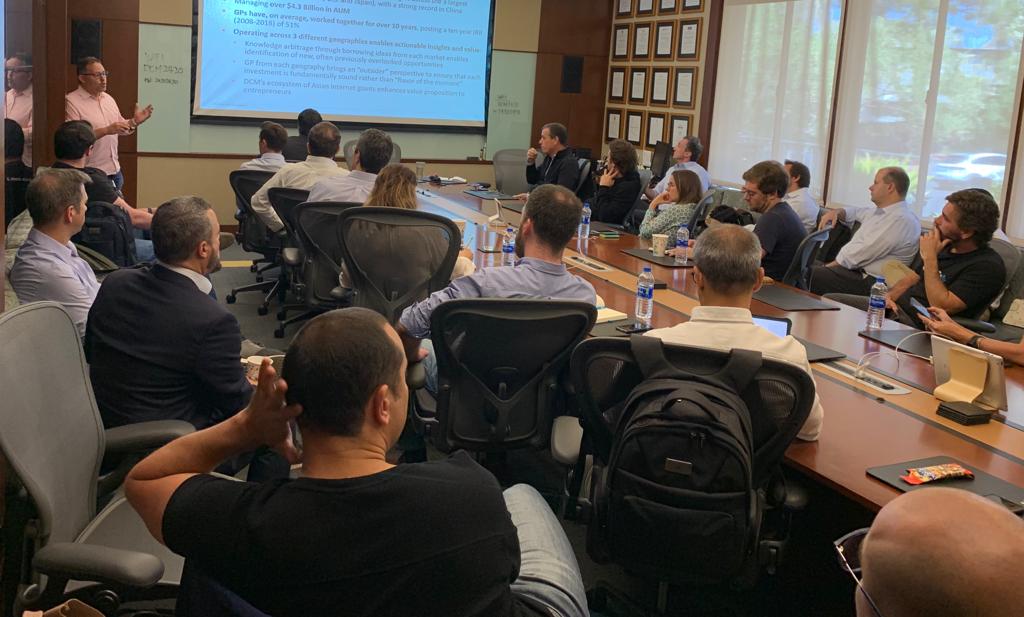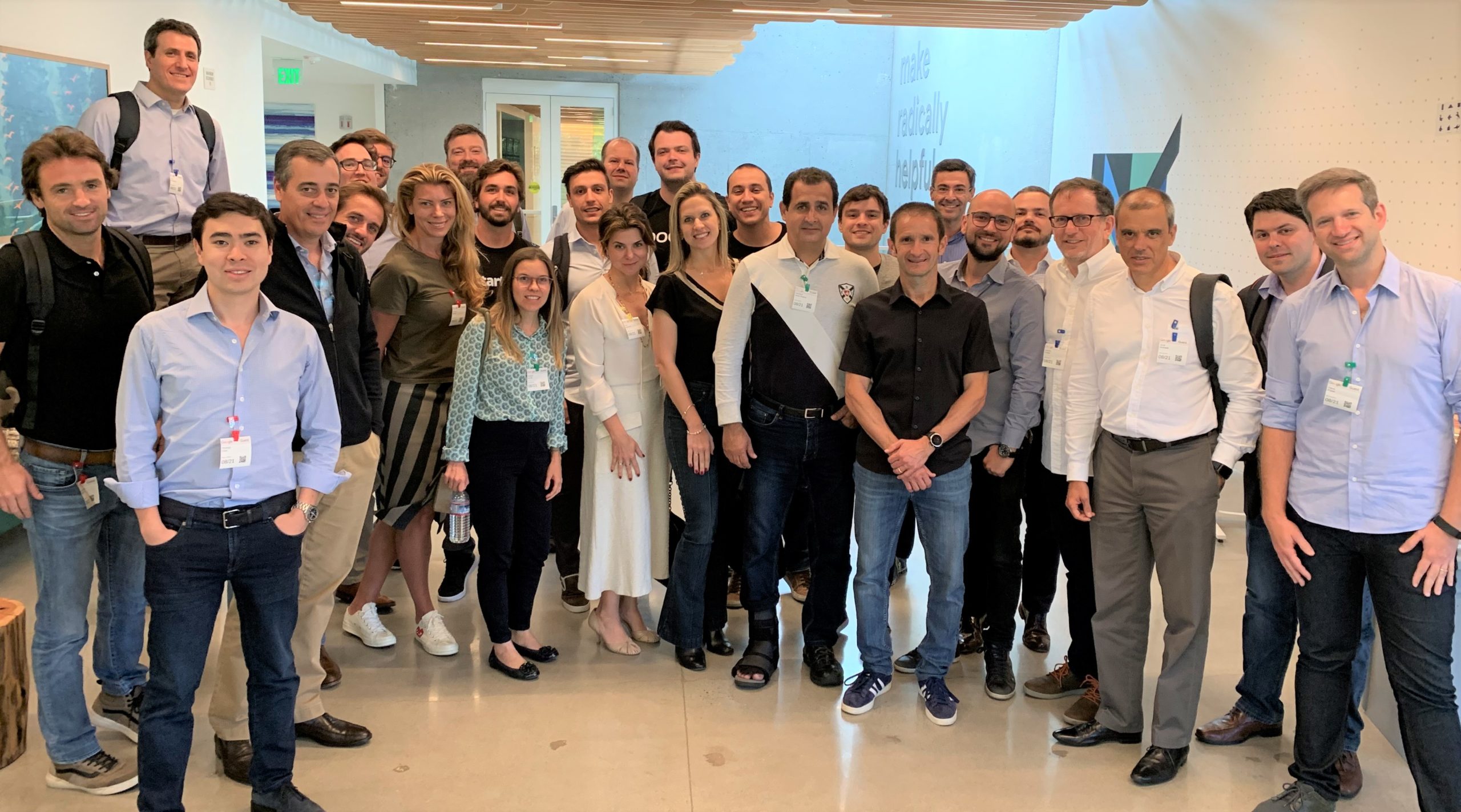 We closed the day with a dinner reception with BayBrazil board, conference speakers and sponsors.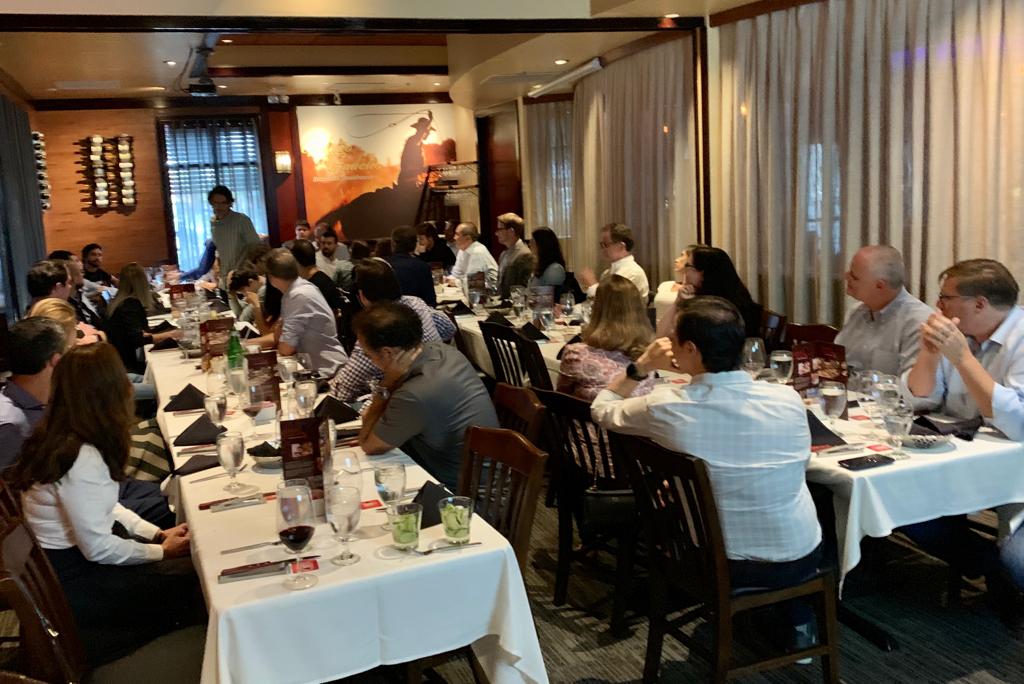 DAY 4
Tech talk & wine tasting at Thomas Fogarty winery.
A relaxing day for participants to get to know one another and join an exclusive dialogue on tech innovation culture.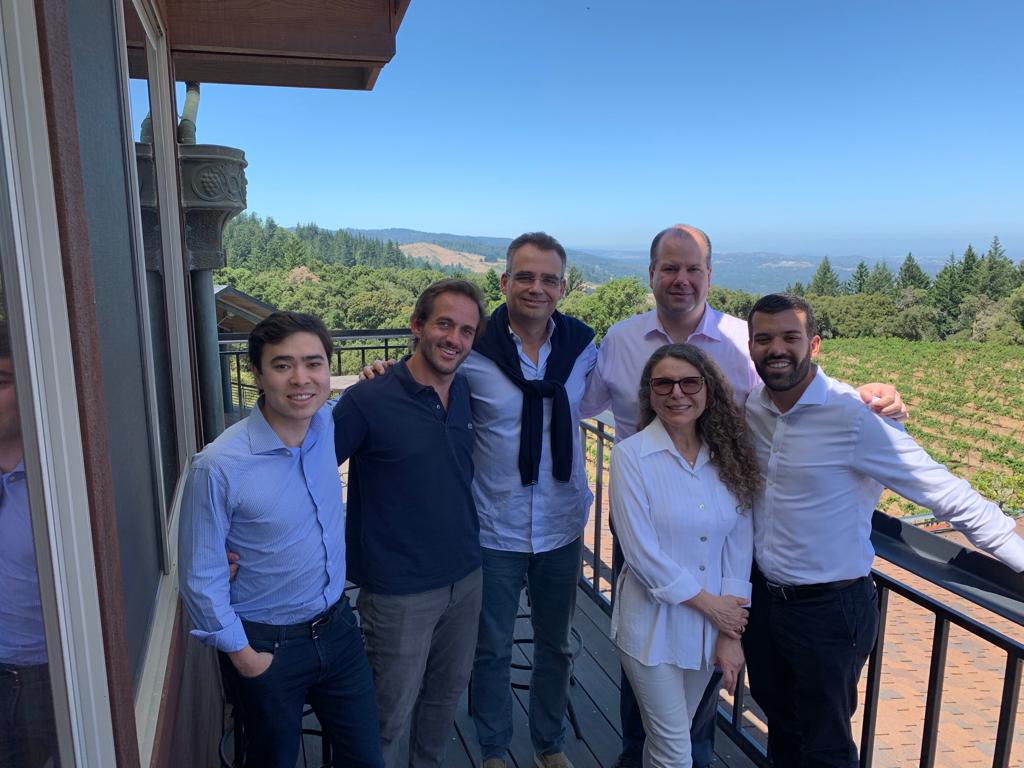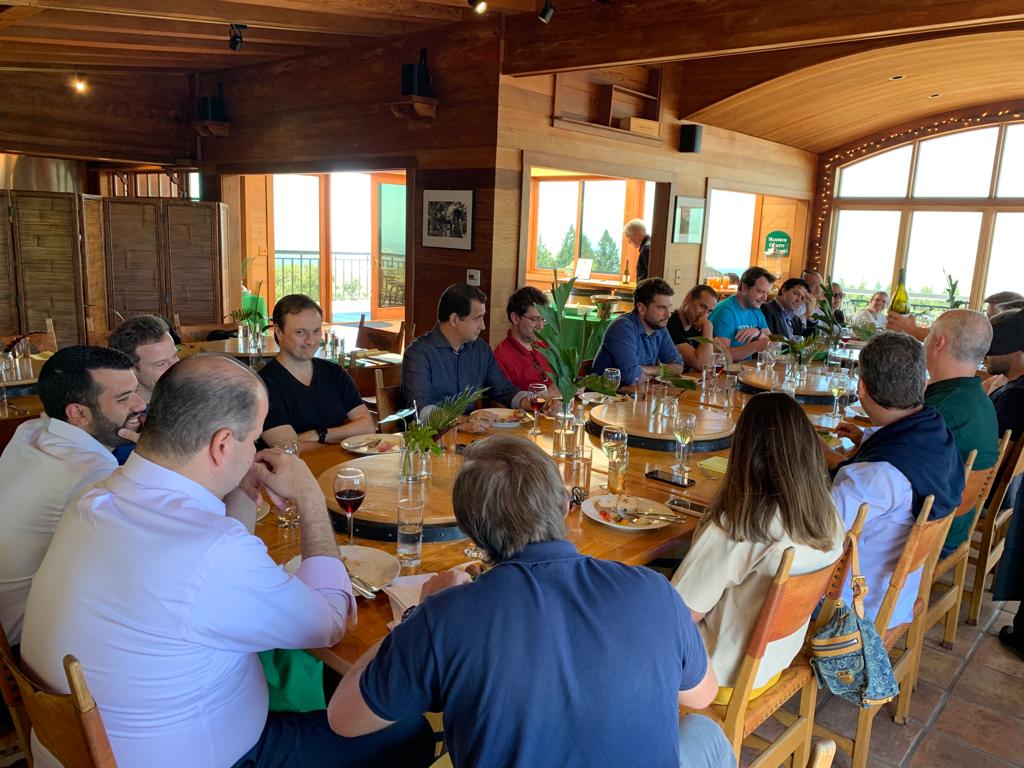 "I was really impressed by the relevance of the panels presented, the quality of the speakers and especially the networking and connections that enabled my business to find highly experienced advisors, partners, and investors."
Ricardo Wendell, Founder & CEO, DIVI-hub
"Fantastic connections and awe-inspiring content make BayBrazil conference one of the most spectacular networking events I've ever attended. Kudos to Margarise and team!"
Rodolfo Zhouri, Cubo.network Innovation, Corporate Venture
"The potential of the Brazilian market is huge, but we are still learning how to scale business here. So listening to suggestions and receiving insights from an already developed ecosystem was very productive. I believe the most interesting thing was to know how this process took place and how companies out there have stimulated innovation. I came home with lots of ideas and inspired by the high-level debates about business, science, and technology."
Martha de Sá, Founding Partner, VERT Capital
"BayBrazil meetings are essential to leverage our hubs in Brazil and in Silicon Valley. Moreover, the quality of events content and the exchange of ideas have direct impact in our day-to-day and help us to be better leaders, accelerate our companies and improve our ecosystem."
Flavio Pripas, Corporate Venture Officer, Redpoint eventures