When: Wed, Feb 8th, 6pm-8:30pm
Location: DLA Piper, 2000 University Avenue, Palo Alto, CA 94303
---
Although in a slower growth pace than many would like to see,  the Brazilian entrepreneurial ecosystem has been evolving in the last few years thanks to both private and public initiatives & the work of talented founders, teams, investors and mentors.
One of Brazil's most active players is Redpoint e.ventures whose portfolio includes companies such as PSafe, GymPass, PasseiDireto, Viajanet, among others.
On Feb 8th we will host the São Paulo-based Managing Partners of Redpoint e.ventures for a conversation on building startups in Brazil today, analysis on the hottest industry sectors and expectations on the investment environment for 2017.
GUESTS SPEAKERS: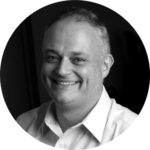 Anderson Thees
Managing Partner
Redpoint eventures
Anderson Thees is Managing Director and co-founder of Redpoint eventures, the first Brazilian Venture Capital fund established in partnership with Silicon Valley firms. Redpoint e.ventures was created to bring to Brazil the best practices of venture investing developed over decades in the Valley, to help foster the nascent tech entrepreneurship ecosystem in the country and region. Previously, Anderson was the CEO of Apontador, the leading local search and geolocation company in Brazil.
Prior to Apontador, Anderson was the Investment Principal of Naspers/MIH in charge of Latin America. Anderson started Naspers Internet presence in the region, and invested in leading companies like BuscaPe and Movile. Before that he was an investment officer at Eccelera, a local venture capital fund. Earlier in his career, he worked as a tech entrepreneur and software developer both in Brazil and Switzerland. Anderson is also a volunteer Venture Corp mentor at Endeavor since 2003, and board member of BayBrazil.
Anderson received a B.S. in Computer Engineering from Unicamp, a M.B.A. from Yale, and a S.E.P. from Stanford.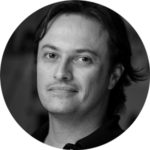 Manoel Lemos
Managing Partner
Redpoint eventures
Before joining the Redpoint eventure's partnership, Manoel was the Chief Digital Officer of Abril Media. Manoel founded and developed BlogBlogs, the world's largest indexer of blogs in Portuguese. BlogBlogs was acquired by Abril / Naspers and originated WebCo, the first Brazilian start-up focused on the development of Web 2.0 products with a strong Silicon Valley inspired culture.
Before BlogBlogs, Manoel was the CTO for Hypercom Brasil, a leading provider of payment solutions for the credit card and banking industries. Earlier in his career Manoel worked as software engineer, solutions architect and Internet specialist for local companies, the Brazilian government and the European Community. Manoel is also the founder and chief-maker of Fazedores.com, the first portal dedicated to the Brazilian Maker Movement community.
Manoel received a B.S. in Computer Engineering from UNICAMP. He holds an ACE from the Sloan Business School at MIT and participated in executive education on Strategy for Media Companies at Harvard Business School and Venture Capital at Haas Business School in University of California Berkeley.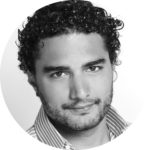 Romero Rodrigues
Managing Partner
Redpoint eventures
Romero Rodrigues is managing partner of Redpoint eventures, the first Silicon Valley VC firm to be established in Brazil. Redpoint eventures is an early stage, Latam focus technology Venture firm with $130 million of AUM. Romero is also co-founder and chairman of Buscapé Company, a comparison-shopping service that he launched in 1999. The company made 20+ acquisition (from payments to classifieds), and received four rounds of investments during the last 17 years. In 2009, Naspers, a South African group, acquired 91 percent of Buscapé at a valuation of $374 million.
In November 2013, Rodrigues became Global CEO of Comparison Shopping at Naspers. Rodrigues dedicates time to Endeavor, a NGO, where he serves as a mentor and board member.  He is also a board member of Wayfair (NYSE:W), Cortex, Olist, ViajaNet, Ascenty and NeoGrid. As an active angel investor, Romero has invested in 25 startups based in Brazil, the U.S., the U.K. and South Africa.
Rodrigues earned a Bachelor of Science degree in Electrical Engineering from Escola Politecnica at the University of São Paulo.