The delivery firm Rappi has developed into a "Super App," and has become an industry leader in Latin America.
Specializing in on-demand deliveries for restaurants and supermarket, it recently launched the Rappi Pay, a mobile payments product integrated into its core platform.
Operating in about 55 cities and 8 countries, Rappi plans to accelerate its expansion, especially after receiving $1 billion investment from SoftBank last May.
On Sep 23 join us for an exclusive chat with Rappi's CEO & Co-founder Simon Borrero and early investor Saurabh Gupta, Managing Partner at DST Global.
They will discuss the company's rapid growth, product development and investment in building a robust tech-enabled ecosystem in LatAm.
Where: 3000 Sand Hill Rd, Menlo Park, CA 94025
When: Sep 23rd, 2019
Time: 6pm – 8:30pm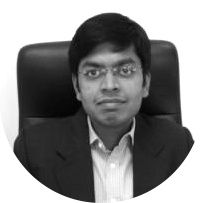 Saurabh Gupta is a Managing Partner of DST Global. He is currently an observer on the Boards of Brex, Dada, Rappi, Swiggy, Udaan and led DST's investment in Airbnb. Saurabh was also involved with DST's investments in Alibaba, Twitter and Whatsapp. Saurabh has been with DST since 2011 and heads the Silicon Valley office. Prior to joining DST, Saurabh worked in the investment banking team of J.P. Morgan advising European technology companies.  Saurabh did his undergrad in CS and Masters in business from India.