BAYBRAZIL ANNUAL CONFERENCE EDITION #8
BAYBRAZIL IS PROUD TO PRESENT THE 8TH EDITION OF OUR ANNUAL CONFERENCE!
On Aug 22nd we will bring together entrepreneurs, investors, and private-sector leaders to discuss science, technology, innovation & Brazil's role in the global economy.
Take a deep dive into the latest tech trends & business models
Join in-depth discussions on cutting-edge technologies and digital transformation
Understand the current state of entrepreneurship in Brazil
Chat with Silicon Valley & foreign VCs who are investing in Brazil
Meet the Brazilian-American tech hub in Silicon Valley
Meet the people who are shaping the tech industry in America & Brazil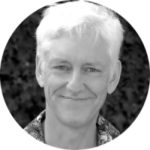 PETER NORVIG
Director of Research
Google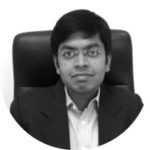 SAURABH GUPTA
Managing Partner
DST Global
Saurabh is currently an observer on the Boards of Brex, Dada, Rappi, Swiggy, and Udaan and led DST's investment in Airbnb.
The VC firm DST focuses on late stage technology investments globally. DST has invested in leading global technology companies including Facebook, Twitter, Alibaba, Didi, Whatsapp, Snapchat, Airbnb and Spotify. In Latin America, DST invested in Nubank and Rappi.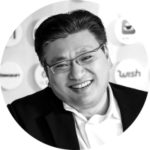 HANS TUNG
Managing Partner
GGV Capital
Hans  led GGV's investment in Musical.ly (acquired by Toutiao) and serves on the boards of Wish, Poshmark, GrubMarket, Lively and Yellow, among others.
He has invested in mobile social communication companies sucha as Slack, Lime, Bustle, Peloton, and is actively involved in GGV portfolio companies Airbnb, Flipboard, DraftKings and Yodo1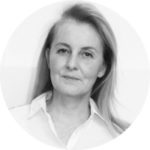 MICHELE LEVY
Co-Founder, Costa Brazil
& Founder, Ilhabela Holdings
Ilhabela Holdings is the company behind the successful growth of the Melissa Shoes brand in the US, up from relative obscurity into the leading brand in its category in the United States. Michele is also leading Costa Brazil, a sustainable beauty line founded by Brazilian Francisco Costa, former Calvin Klein Creative Director.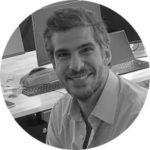 ANDRE MACIEL
Head of Brazil & M.I. Partner
SoftBank Latin America Fund
Andre was previously a co-founder of 30 Knots, a LatAm growth dedicated Private Equity. Prior to it, he was a Managing Director at J.P. Morgan, head of Brazil Investment Banking Advisory and responsible for the coverage of technology, telecom and media industries for Latin America. Andre has been involved in over 200 M&A and Capital Markets transactions, having helped issuers and shareholders raise over $101bn in equity markets.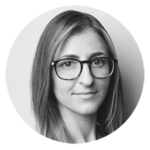 JULIE RUVOLO
Director of Venture Capital
LAVCA
Julie manages venture investor relationships in Latin America and globally. In this role, she oversees venture/tech-related programs, facilitates LAVCA's early stage investor meetings, and oversees LAVCA's tech content. Julie is also a founding member of the Latin America Tech Growth Coalition, which unifies top tech companies with a common goal of advancing high growth startups in the LatAm region.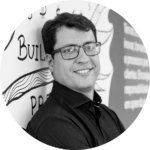 FABRICIO BLOISI
Founder & CEO
Movile
Fabricio Bloisi turned Movile from a startup in a garage in Brazil into a global player in mobile marketplaces with more than 350 million mobile customers worldwide. He majored in Computer Science at University of Campinas and concluded a MBA at Getulio Vargas Foundation . He has also concluded the Executive Program for Growing Companies at Stanford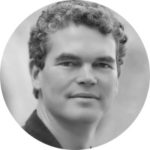 RALF GERMER
Co-Founder & Co-CEO
PagBrasil
Ralf is Co-Founder and Co-CEO at PagBrasil. His fields of expertise are business management, international business development, marketing and online sales, as well as payment processing. Prior to PagBrasil, he was Vice President of Product Marketing Europe at Actebis and later founded 4M Iberoamérica.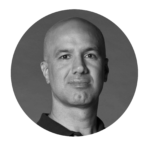 EDSON RIGONATTI
Founding Partner
Astella Investimentos
Edson has been engaged in the Brazilian entrepreneurial scene for over 10 years. Prior to founding VC firm Astella, Edson was a Partner at Cicerone Capital, VP of Sales at Lucent Technologies, and COO with Lojas Veper. He serves as a director on several Boards and is an active Endeavor Mentor. Edson holds an MBA from Columbia Business School.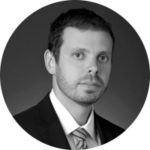 PAULO SHARGORODSKY
VP of Strategic Accounts & Growth
EBANX
Paulo manages key enterprise accounts and develops opportunities with strategic merchants and payment partners in Latin America. Prior to joining EBANX, Paulo led financial services and payments at Walmart for 10 years, specializing in international business, partnerships, consumer payments products, mobile and brick & mortar stores.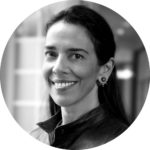 VERONICA ALLENDE SERRA
Founding Partner
Pacific Investments & Innova Capital Fund
Veronica has exited numerous investments in the past years such as Virid (sold to Experian), data company Zipcode (TransUnion), Snapchat (IPO), Editas Medicine (Nasdaq: EDIT). Some of her current investments are Accera, Movile, Vitta, Bloomlife, Yogome, Jampp, and Brex. In 2015, she was elected one of the top 25 businesswomen in LatAm by LatinTrade Magazine.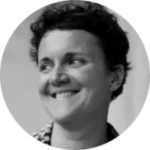 EKATERINA SKOROBOGATOVA
VP Growth
TheVentureCity
Ekaterina joined Facebook in 2010 to run growth in Russia. She also ran growth at WhatsApp Inc. after the company got acquired by Facebook. Now at TheVentureCity, early stage venture fund and accelerator founded by another Facebook alumni, she is investing in and accelerating early stage startups in Europe and in Latin America.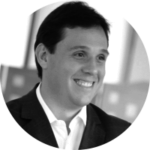 ALEXANDRE VILLELA
Managing Director
Qualcomm Ventures
Alex is leading deals in LatAm and Digital Enterprise, Networking, Datacenter, 5G related deals in the U.S. Before that, he worked for Intel Capital and led several equity investments in Latin America, in a variety of sectors (Cloud Services, Healthcare IT, Big Data Analytics, FinTech)
STEVE POLSKY
Founder & CEO
Juvo
Steve founded Juvo with the mission to establish financial identities for the billions of people worldwide who are creditworthy yet financially excluded. Juvo currently provides services in 27 countries across Latin America, Southeast Asia and Eastern Europe. In 2018 Steve was recognized as a Tech Pioneer by the WEF.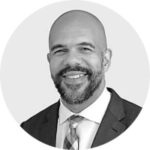 EKECHI NWOKAH
Founder & CEO
Mines
Dr. Nwokah leads Mines, a Credit-as-a-Service platform that enables institutions in emerging markets to offer digital credit products to their customers. He was a visiting professor at Purdue University before leaving academia to join SGI and NASA, where he built supercomputers for space shuttle design including COLUMBIA.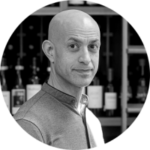 CHRIS TSAKALAKIS
CEO
Vivino
Chris leads Vivino, the world's largest online wine marketplace and most downloaded wine app. Prior to joining Vivino, Chris was the President of StubHub, the world's largest online ticket marketplace. During his 8-year tenure, the StubHub team grew ticket sales from $400M to $3.2B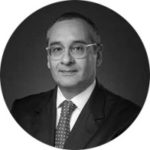 RAPHAEL DE CUNTO
Partner
Pinheiro Neto Advogados
Raphael is partner in the Palo Alto and São Paulo offices of Pinheiro Neto Advogados, Brazil's leading law firm. He has more than 20 years of experience counseling clients in the tech industry negotiating M&A and financing transactions.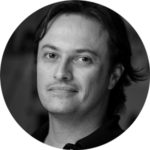 MANOEL LEMOS
Managing Partner
Redpoint e.ventures
Before joining the Redpoint eventure's partnership, Manoel was the Chief Digital Officer of Abril Media, the second largest media conglomerate in Brazil. He is also the founder/chief-maker of Fazedores.com, the first portal dedicated to the Brazilian Maker Movement community.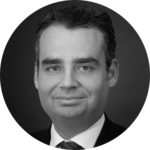 JOSÉ BERENGUER
Country Officer for Brazil
JP Morgan
José joined J.P. Morgan in April 2013 to lead the largest business location in Latin America for J.P. Morgan, employing more than 1,000 people. Previously he worked in Gavea, Santander and other banks. Currently Jose also serves as Board member of the Brazilian Banking Federation (FEBRABAN);  the Brazilian Futures and Stock Exchange (B3).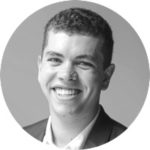 BRUNO FAVIERO
Co-Founder & COO
Synapse Technology
Using AI to automate security checkpoints at airports, Synapse works with the likes of TSA, the US Air Force, Osaka Airport in Japan, and other airports around the world. Bruno is also an active angel investor and a founding partner at pre-seed fund Graduate Fund. Previously he was managing partner at Dorm Room Fund Boston.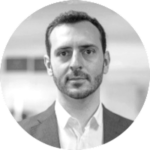 ERIC SANTOS
Co-Founder & CEO
Resultados Digitais
Eric is also the company creator of RD Station, the leading marketing automation platform in emerging markets, with over 13,000 customers. The company has now over 700 employees and has raised over R$ 100 million in funding from top tier VCs in Brazil and the US. RD has also been awarded for 4 years in a row the best company to work for in its state, Santa Catarina, and top 10 in tech in Brazil, alongside Google and others.
JOIN THIS UNIQUE DIALOGUE WITH OUR SUPPORTERS & TEAMMATES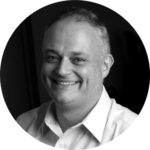 ANDERSON THEES
Managing Director & Co-founder
Redpoint e.ventures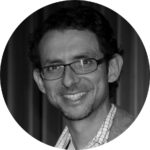 VICENTE SILVEIRA
Chairman of the Board
BayBrazil
DANIELA JORGE
Global VP, Design & Research
Paypal
FRED ASLAN
Founder & CEO
Adavium Medical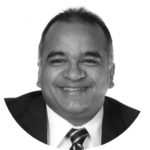 AVANISH SAHAI
Global VP, ISV & Tech. Alliances
ServiceNow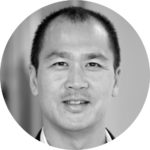 ANDY TSAO
Managing Director
Silicon Valley Bank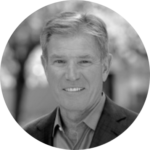 STEPHEN CIESINSKI
President
SRI International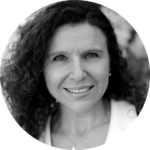 MARGARISE CORREA
Founder & CEO
BayBrazil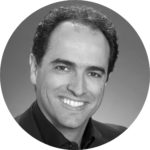 RON CZERNY
Founder & CEO
PlayPhone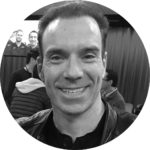 HARALD BATISTA
Co-Founder
Ilumina Tech
BIBIANA LEITE
Head of Content Partnerships
Youtube
Breakfast & Registration
Coffee, tea, pastries will be served
Welcome & Introductions 
BayBrazil Board Members &
Margarise Correa, Founder & CEO
The current state of entrepreneurship in Brazil
Speakers: 
Edson Rigonatti, Founding Partner, Astella Investimentos
Ekaterina Skorobogatova, VP Growth, TheVentureCity
Manoel Lemos, Partner, Redpoint eventures, Cubo Itaú
Paulo Shargorodsky, VP Strategic Accounts, eBanx
Moderator: 
Julie Ruvolo, Director of Venture Capital, LAVCA
Unicorns made in Brazil
Speaker: 
Fabricio Bloisi, Founder & CEO, Movile
 Fireside chat with Veronica Serra, Founding Partner, Innova Capital
Destination Brazil
Panel featuring CEOs of Silicon Valley-based companies entering the Brazilian market.
Speakers: 
Chris Tsakalakis, CEO, Vivino
Ekechi Nwokah, CEO, MINES
 Steve Polsky, Founder & CEO, Juvo
 Moderator: 
Raphael de Cunto, Partner, Pinheiro Neto Advogados
Lunch Break – complimentary lunch will be served.
AI & the Future of Education
Speaker: 
Peter Norvig, computer scientist, Director of Research at Google
 Moderator:
Vicente Silveira, BayBrazil Chairman of the Board
New deals & new money into Latin American tech startups
Discussion on record investments by VCs and corporations
Speakers: 
Alexandre Villela, Managing Director, Qualcomm Ventures
Saurabh Gupta, Managing Director, DST Global
Moderator: 
Anderson Thees, Managing Partner, Redpoint eventures
Finance goes digital in Brazil: the transformation in banking and payments
Speaker: 
Ralf Germer, Co-Founder & Co-CEO, PagBrasil
Moderator: 
Avanish Sahai, Global VP, ServiceNow
Brazilians founders
Panel featuring startups leaders building and expanding companies abroad
Speakers:
Bruno Faviero, Co-Founder & COO, Synapse Technology
Michele Levy, Co-Founder & CEO, Ilhabela Holdings & Costa Brazil
Eric Santos, Co-Founder & CEO, Resultados Digitais,
Moderator: 
Fred Aslan, MD, President and CBO, Vividion Therapeutics
 From Shanghai to Sao Paulo: Will Brazil's digital economy develop more like China's?
Speaker: 
Hans Tung, Managing Partner, GGV Capital
Moderator:
Andy Tsao, Managing Director, Silicon Valley Bank
The innovation economy across Latin America
Speaker: 
André Maciel, Head of Brazil & Managing Investment Partner, SoftBank Latin America Fund
Moderator: 
Jose Berenguer, Country Officer for Brazil, JP Morgan
Special thanks to our speakers, moderators and conference host SRI International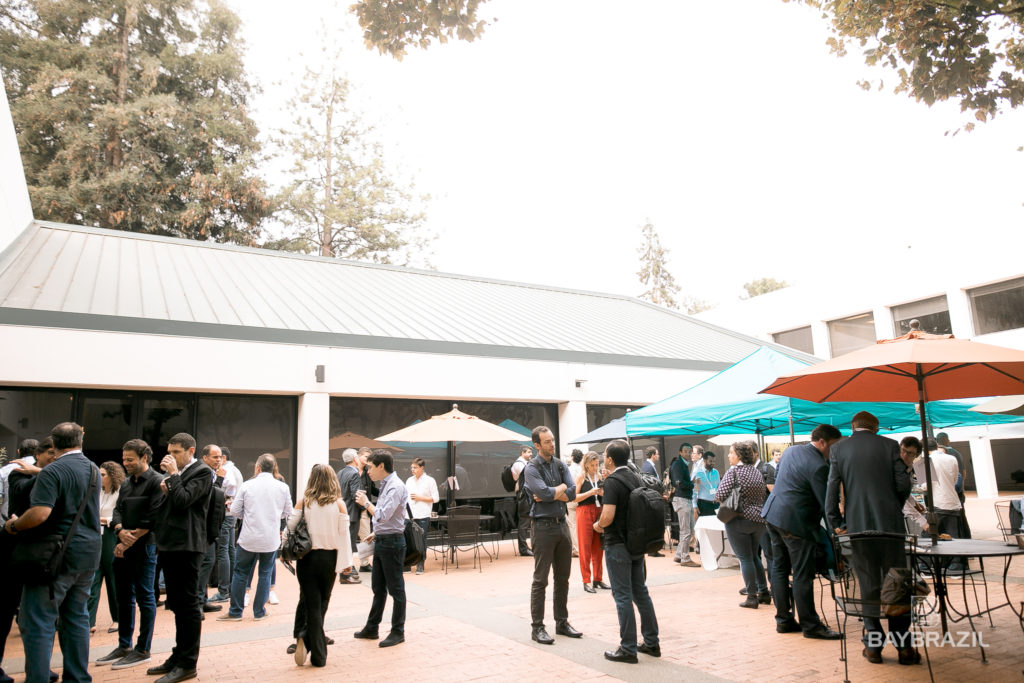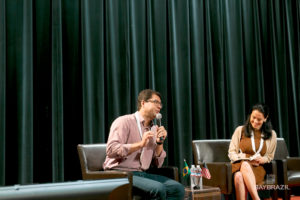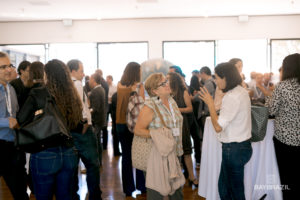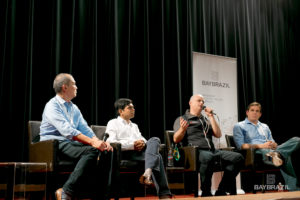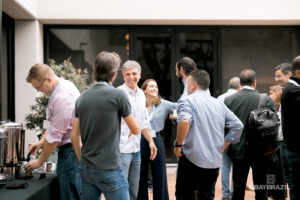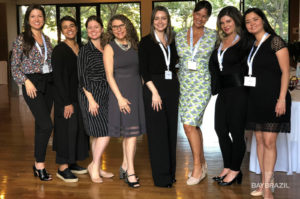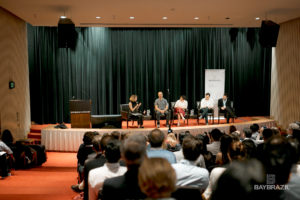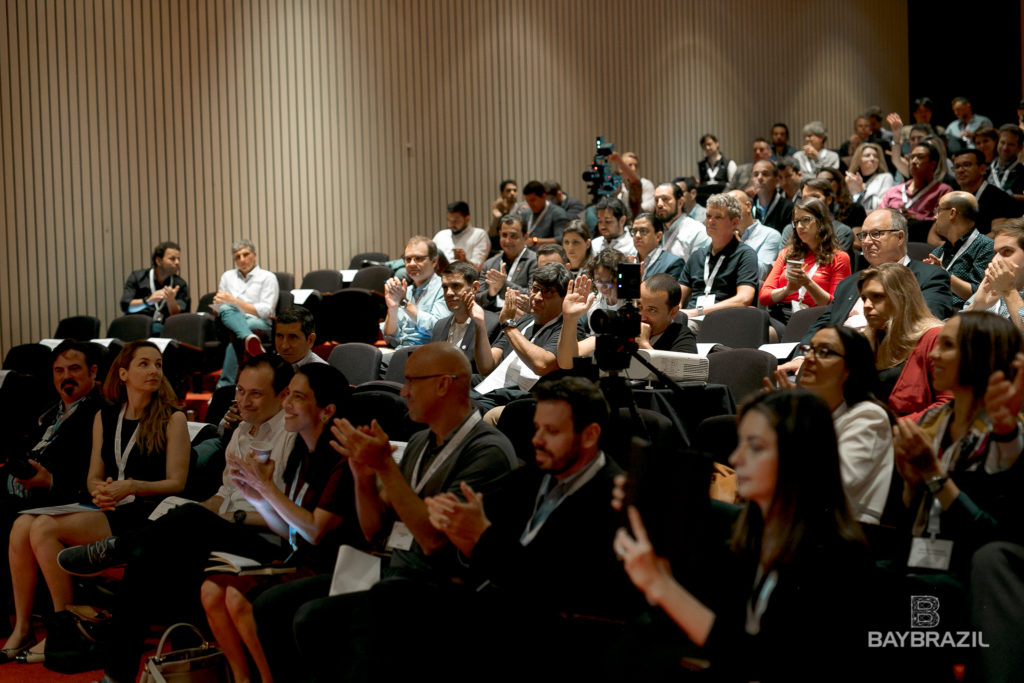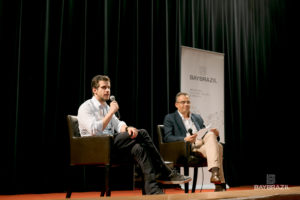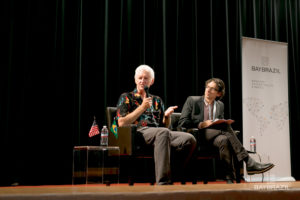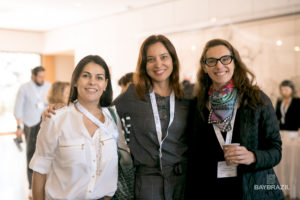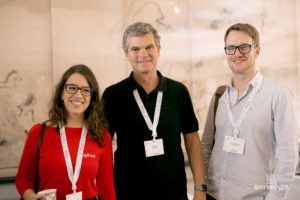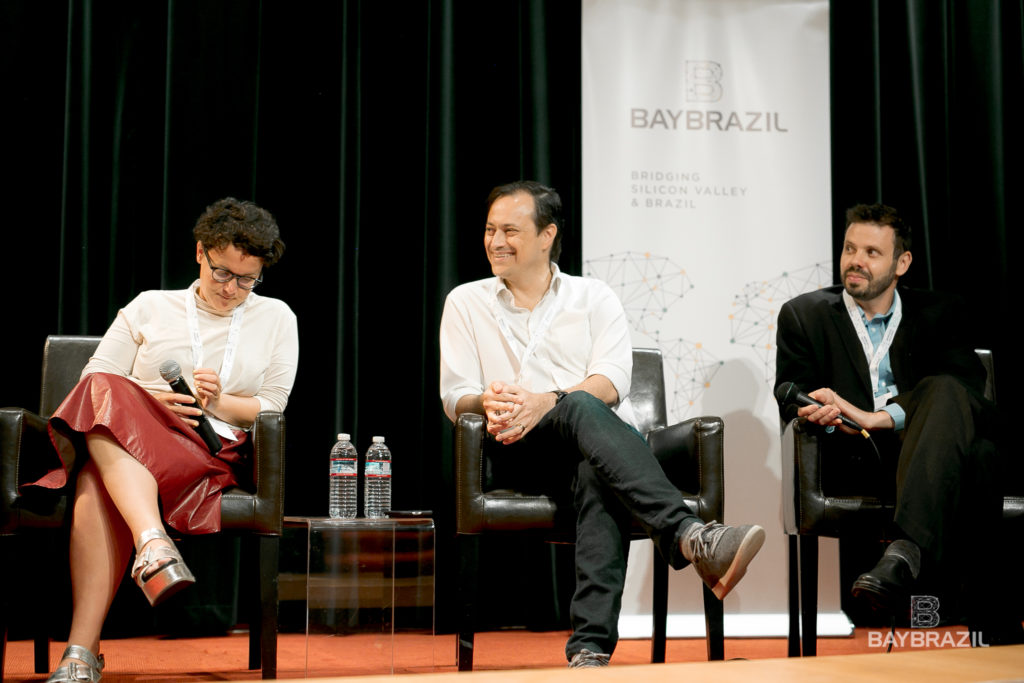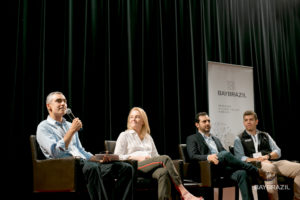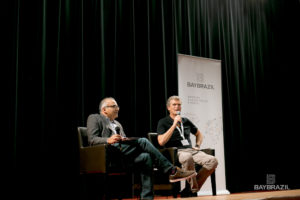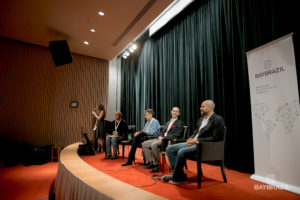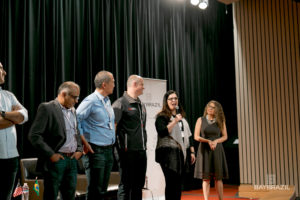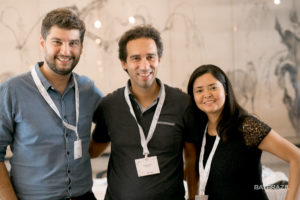 CHECK OUT THE HIGHLIGHTS OF OUR PAST EDITIONS
COMPANIES REPRESENTED IN PREVIOUS EDITIONS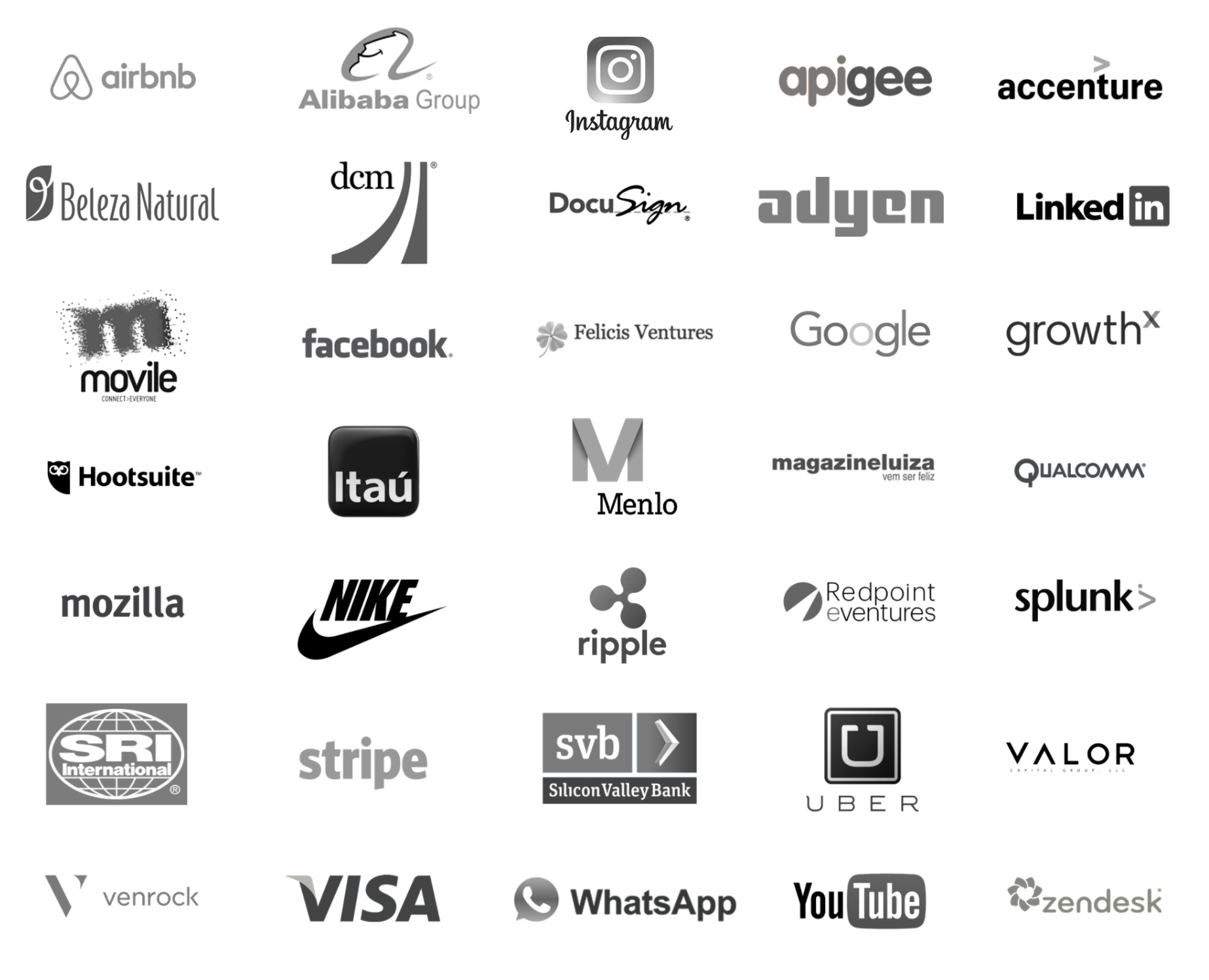 BIG THANKS TO OUR ANNUAL CONFERENCE 2019 SPONSORS!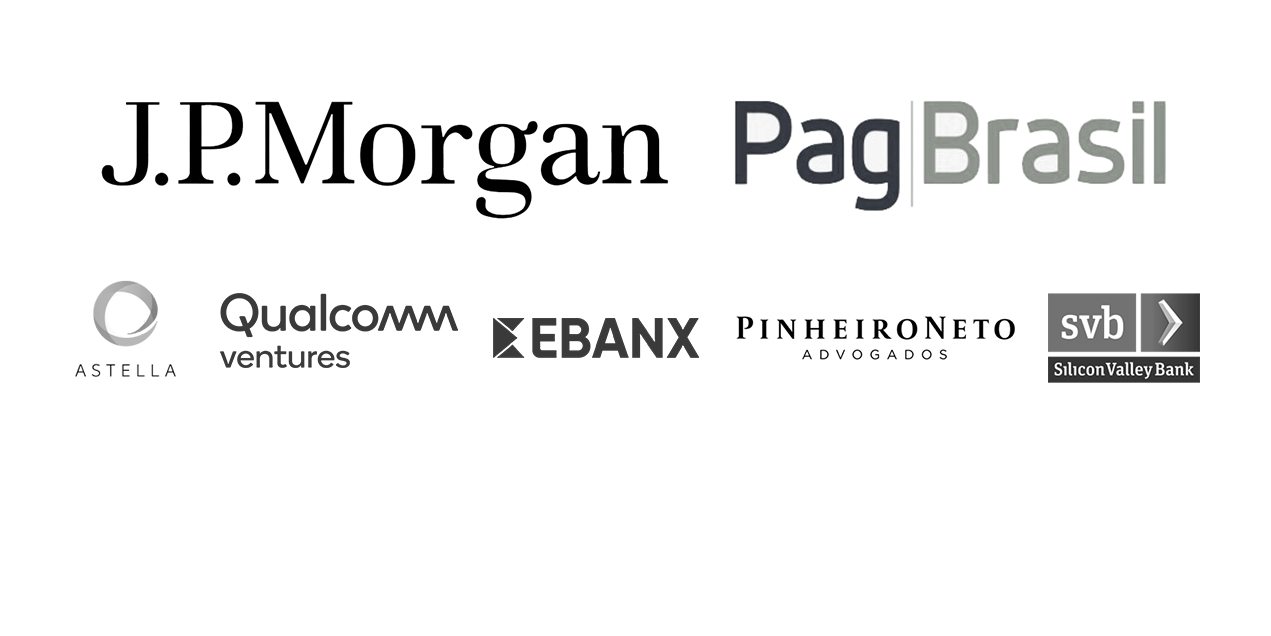 BIG THANKS TO OUR SUPPORTING ORGANIZATIONS & MEDIA PARTNERS!

SPECIAL THANKS TO OUR PARTNERS FOR THEIR CONTINUED SUPPORT TO STRENGTHENING OUR TECH HUB.