When: Friday, April 21st, 6pm-9pm
Location: Facebook, 1 Hacker Way-Bld.15, Menlo Park, CA
Corporate tech companies in the Bay Area continue to attract high-skilled Brazilian talent.
Although there aren't statistics data to clearly illustrate this trend, in these past years we've seen an increasing number of Brazilian professionals moving to the region.
That's why since the launching of BayBrazil in 2010 , once a year we dedicate one evening to gather tech Brazilians, speak Portuguese and promote new connections.
The event format on April 21st will be a cocktail reception with brief introduction of all attendees, followed by a conversation with two special guests: Ron Czerny & Antonio Ermirio de Moraes Neto. See bios below.
On April 21st meet the new members in our tech hub & catch up with old friends!
Exceptionally, the language in this event will be Portuguese. Non-Portuguese speakers interested to listen to the language are welcome to attend.
ANTONIO ERMINIO DE MORAES NETO
Entrepreneur and Impact Investor
Vox Capital
Antonio Ermirio de Moraes Neto is an entrepreneur and impact investor. Over his career, he founded and led 5 high-impact enterprises including Vox Capital, which became one of the most recognized impact investing funds in the world, while focusing primarily on healthcare technology companies. Vox Capital medtech portfolio reaches over 4.5 million per month in 36 countries.
Antonio was nominated a Goldman Sachs Global Leader, recognized as one of the 100 most influential people in Brazil, and chosen as one of "25 Brazilians to Watch", by the Financial Times, amongst other international awards. He is a board member of the holding company that owns Votorantim Group, one of the largest industrial conglomerates in Latin America. His family has a 70-year history involvement in affordable healthcare in Brazil as philanthropists and at the governance of several healthcare hospitals in the country. Antonio is a Stanford GSB MsX 2017 candidate and BayBrazil executive member. On April 21st  he will speak about his journey as entrepreneur, investor & his commitment to improving the lives of millions of people.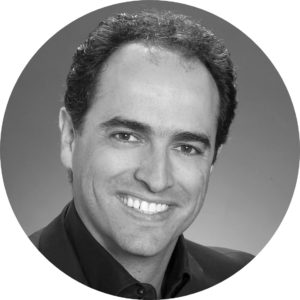 RON CZERNY
CEO and Founder
PlayPhone
Ron Czerny is the Founder & CEO of PlayPhone inc. acquired by GungHo (Softbank group). Ron Czerny serves as the visionary and driving force behind PlayPhone's corporate strategy. Czerny has more than 20 years of experience in the games and tech industry, which has allowed him to help establish PlayPhone's dominance in the mobile social games industry and position the company to compete and thrive on a global scale.  He also played a key role in Latin America's video game industry as the co-founder of the Brazilian Video Game Association and Head of Capcom's video game distribution and strategy in the region.  Czerny was the Chairman of the Mobile Entertainment Forum (MEF) for the Americas, and has been serving as BayBrazil Board Member for over 5 years.  On April 21st he will share his journey into the game of tennis at young age, the launching of PlayPhone and how he became the first successful Brazilian entrepreneur in this sector in Silicon Valley.
This event is limited to BayBrazil members only.  New members are welcome.
Check membership levels here
6pm: Cocktail reception
7pm: Brief introductions by all attendees & chat with guests
7:45pm: Networking