When: Wednesday, May 23, 6pm-8:30pm
Where: Silicon Valley Bank, 505 Howard Street, San Francisco
Despite having to navigate Brazil's worst-ever recession and political scandals, the Brazilian entrepreneurial community is managing to stay vibrant.
Several growth startups have recently attracted global investors. To name a few, this week, lending platform Creditas raised US$ 55 million in its Series-C round with Santander InnoVentures and Amadeus Capital Partners. Earlier this month, cloud accounting software ContaAzul raised a US$30 million series D round led by Tiger Global Management. And, last January, taxi and private car-hailing company 99 was acquired by Chinese ride hailing Didi for a reported $1B valuation.
On May 23 we'll gather founders & investors for a conversation on entrepreneurial scene, the fund-raising momentum and potential for new rounds and future IPOs.
HENRIQUE DUBUGRAS
Founder, Brex
Henrique is the founder of Brex, a corporate credit card company that is backed by Max Levchin, Peter Thiel, and YCombinator. Before going to Stanford, Henrique has built and sold Pagar.me, one of Brazil's largest payment processors, with over $1.5 billion in transaction volume.
JULIO VASCONCELLOS
CEO at Prefer, Founding Partner at Canary
Julio is the CEO of Prefer, a network that helps independent professionals grow their businesses through referrals. He is a founding partner of Canary, Brazil's largest seed-stage venture fund, and founding partner of Graph Ventures, an angel investment group that has invested in over 100 companies over  Read More
 the last  7 years. Prior to Prefer, Julio was the founder and CEO of Peixe Urbano, which became Brazil's largest local services company, with operations in over 100 cities across 6 countries. Julio scaled the company to 9-figure revenues, and over 1200 employees in under two years, and following a market downturn, turned the company around back to profitability and an acquisition by Baidu Inc. Julio was an early member of Facebook's growth team, responsible for international growth in Brazil. He holds an MBA from Stanford's Graduate School of Business and a BS from the Wharton School at the University of Pennsylvania. He currently lives in San Francisco with his wife Irit and their two-year-old son.
MARCO DeMELLO
Co-Founder & CEO, PSafe
Marco has over twenty years of expertise in technological innovation in the development of high scalable systems in the US and Latin America. He worked at Microsoft for 10 years and took on such projects as the Hotmail acquisition, integration into MSN and scaling worldwide. In 2007, he joined Spot Runner a media Read More
technology company as CTO, where he created the Malibu platform, an online exchange able to optimize the buying and selling of millions of cable TV ads per second between networks and advertisers. In 2010, Marco co-founded PSafe with a mission to provide digital security and privacy solutions for end-users, initially in Brazil, and later all of the Americas. With over 100 million installations on Android phones, new headquarter offices in the Bay Area, profitable operations, 3 offices in Brazil where all its development team is located, plus industry-leading organic footprint, PSafe is the dominant provider of mobile security and privacy services in the Americas today, while quickly and successfully dominating the US market.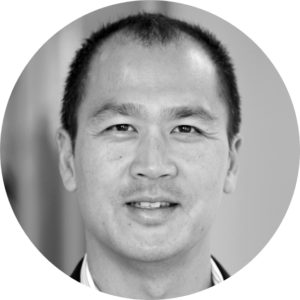 Andy Tsao is a Managing Director and leads SVB's Global Gateway, which assists innovation companies in the emerging markets with their US and international market expansion. In addition, Andy leads SVB Global Private Equity Services, working with SVB's international private equity and venture capital Read More
clients, particularly those in the emerging markets. He brings more than 20 years of experience banking dynamic companies in tech industries worldwide. Previously, Andy led and helped found SVB's U.K.-based operation, SVB Financial Group UK Ltd, which was established in 2004. Andy earned a bachelor's degree from Colgate University and an MBA from Boston University.
Awesome evening with Brazilian founders at Silicon Valley Bank, in San Francisco.