When: Sep 20, 6pm-8:30pm
Location: Silicon Valley Bank, 2400 Hanover St, Palo Alto
Latin American startups received record high investments in the past 18 months.
Most of it went to Brazilian companies such as ride-hailing 99, which closed the largest VC round to date, raising over $200 million in a Series C round.
Another star company that received the largest round in its history is Movile, a leader in mobile marketplaces. The July 2018 $124 million record round of investment was led by Naspers and Innova Capital.
On Sep 20th, we will host the Founding Partner of Innova Capital Veronica Allende Serra for a conversation on building startups in Brazil today, analysis on the hottest industry sectors and her expectations on the investment environment for 2018.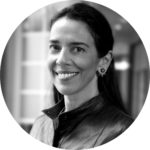 Veronica Allende Serra
Founder, Innova Capital & Pacific Investimentos
Veronica Allende Serra is the Founding Partner of Pacific Investments and Innova Capital Fund with 20 years of experience making private and growth equity investments in a variety of sectors in the US and throughout Latin America. Innova Capital was established in 2009 to focus on innovation and has as its key backers leading families who invest globally. Read More
  Early investments included leading anti-fraud platform Clearsale and cable company Blue Interactive (sold to Net/Grupo Claro). Veronica has exited numerous investments in the past years such as leading email marketing company Virid (sold to Experian), Digital Ad agency Fbiz (sold to WPP), data company Zipcode (TransUnion), shopper marketing Epigram (WPP), E-Smart (B2W), mobile distributor Allied (Advent), tech platform KeepTrue (Avalara), Snapchat (IPO) and Editas Medicine (Nasdaq: EDIT). Some of the current investments of Innova are Accera (supply chain software), Movile – the leading mobile content and services company in the Latam interacting with 120M people every month. Veronica is also an investor in Vitta, Bloomlife, Yogome, Jampp, and Brex. 
Veronica active in entrepreneurship as a mentor and helped establish numerous companies, including Patagon.com in Brazil (sold to Banco Santander). From 1998-2001 she headed investments for Latin America of IRR LLC, and prior was an assistant to the CEO of Leucadia National Corporation and worked at Goldman Sachs. In 2015, she was elected one of the top 25 businesswomen in LatAm by LatinTrade Magazine. Veronica received her MBA from Harvard Business School in 1997, graduated in Law from the University of São Paulo and Art and Advertising from Escola Panamericana de Arte. Veronica was born in Chile, grew up in the US and Brazil, and is fluent in several languages.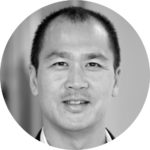 Andrew Tsao
Managing Director, Silicon Valley Bank
Andy Tsao is a Managing Director and leads SVB's Global Gateway, which assists innovation companies in the emerging markets with their US and international market expansion. In addition, Andy leads SVB Global Private Equity Services, working with SVB's international private equity and venture capital clients, particularly those in the emerging Read More
markets. He brings more than 20 years of experience banking dynamic companies in tech industries worldwide. Previously, Andy led and helped found SVB's U.K.-based operation, SVB Financial Group UK Ltd, which was established in 2004. Andy earned a bachelor's degree from Colgate University and an MBA from Boston University.