When: May 11, 6pm-8:30pm
Location: DocuSign, 221 Main Street, San Francisco, Suite 1500 – 15t Floor
Our houses are getting smarter, self-driving cars are roaming around, healthcare will be redesigned thanks to Artificial Intelligence, specifically, recent advances in Machine Learning and Deep Learning. The technology that models our brains is already changing the way we live our lives. Around the globe leading tech companies as well as governments are making big bets on AI.
Google CEO Sundar Pichai has said that he envisions a world in which every user gets their own personal Google.
According to IDC, AI across a broad range of industries will drive worldwide revenues from nearly $8.0 billion in 2016 to more than $47 billion in 2020.
Want to learn more?
Join us on May 11th to hear the latest trends on machine intelligence and learn how algorithm-driven business decisions will impact global enterprises.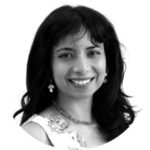 Anima Anandkumar
Principal Scientist
Amazon Web Services
Rodrigo Schmidt
Start-up Investor
Former Facebook Director
Samuel Goto
Software Engineer
Google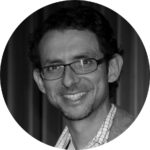 Vicente Silveira
Head of Fraud Data Science Uber & BayBrazil Board Member
Big thanks to our attendees & a special thanks to our speakers and moderator.