Date: Thu, June 25, 6pm–9pm
Location: Coursera headquarters, 381 East Evelyn Ave. – Mountain View, CA

The ability of accessing information anywhere and learning within a personal schedule and pace has been charming people around the world, especially Latin America. From basic math or science lessons to sophisticated specialization courses such as data mining or business finance, everything can be learned online in an interactive and interesting way.
The fairly new online education business is expected to reach $107 billion. According to the Global Industry Analyst, this amount represents a doubling in just 3 years. Investments in the sector in the U.S. hit a record $1.36 billion, up from $1.2 billion in 2013, aimed largely at Silicon Valley companies.
According to EdSurge, 43% of all edtech jobs offered are in the Bay Area region where a number of innovative companies are nearing the $1 billion valuation mark.
     How are these companies expanding into LATAM?
     What are the major challenges for edtech growth in emerging economies such as Brazil, Mexico, and rest of Latin America?
     How are educators and learners in Latin America using edtech to teach and gain knowledge?
     Can online learning equalize education in developing nations versus top-performing South Korea, Japan and Singapore?
     How will online competency-based education impact international labor markets?
Join us for an exclusive discussion with edtech leaders & investors on how technology is transforming education across the Latin America region.
Speakers:
Ju
lio de Angeli is head of Business Development for Udemy.com in LatAm. Prior to Udemy, he managed fast growing companies in Education such as AfferoLab, where he was partner of the largest corporate training company in LatAm. Julio was also VP for Europe and Americas at EF/Englishtown growing the business from scratch to a 300MM USD company. Then, CEO of Wise Up, a franchise network of 400 English learning schools in LatAm, a 500MM USD acquisition from Abril Educação and then VP of Language Learning. Julio is also an angel investor and mentor to several startup companies in Brazil. Bachelor of Business Administration from FGV-EAESP.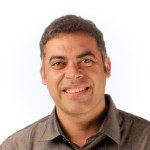 Giovanni Dubois is a Partnership Manager at Coursera growing partnerships in Latin America and Spain. He manages relationships with university leadership, administrators, and faculty.
He is a previous strategy management consultant and an entrepreneur. Prior to Coursera, Giovanni was the CEO and Founder of LAM Network, the largest Latino professional network in the Bay Area. He's originally from Guatemala and graduated with a Bachelors and Masters from UC Berkeley with a major in Mechanical Engineering and minor in Business.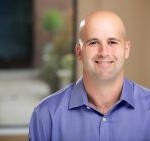 Kevin Efrusy joined Accel in 2003. He served two stints as an entrepreneur when he started Corio, an ASP/SaaS pioneer that went public on Nasdaq and was acquired by IBM in 2005. Later, he built and served as the first CEO of IronPlanet, an online marketplace for heavy equipment with current annual gross sales over $500 million. Prior to his entrepreneurial career, Kevin worked at Zip2 and Bain & Company.
Kevin focuses primarily on consumer Internet services and next generation business software, and he also is responsible for much of the firm's efforts in Brazil and Latin America. Within consumer services, he serves on the boards of Medio Systems and CAN Capital.  He formerly served on the board of Groupon.  Kevin also sourced Accel's investment in Facebook.  In Brazil/Latin America, Kevin led the firm's investments in Despegar, Mind Lab, Baby.com.br and Elo7.  Prior boards and investments include Terracotta (acquired by Software AG), Xensource (acquired by Citrix for $500 million), SpringSource (acquired by VMWare for $420 million) and BBN Technologies (acquired by Raytheon).  In 2011, he was listed at #6 of the Forbes Midas List of Top 100 Tech Investors.
Kevin has an MSEE, BSEE, and BA in Economics all from Stanford University, and an MBA from the Stanford Graduate School of Business where he was an Arjay Miller scholar.
Stéphanie Durand  has a decade of experience in international expansion. She started off as associate director at Sciences Po Paris, one of the leading universities in social sciences in Europe, and then led the international expansion at the journalism school.
Before joining Coursera, she worked for four years at the United Nations in a project of the Secretary General, where she oversaw strategic partnerships and managed education projects, including in countries like Jordan, Egypt, Tunisia, Brazil and Mexico. She is of French German origin, speaks five languages, loves Brazil, and has a passion for education and technology.
Moderator:
Heather Somerville is a business reporter covering startups and venture capital for the Bay Area News Group, a media group that includes the San Jose Mercury News, Oakland Tribune and Contra Costa Times. She writes about the fastest-growing tech startups, new tech trends that can change the way we live, the ways in which the tech boom influences the Bay Area's culture and economy, and the persistent lack of diversity plaguing the tech and venture capital industries. Prior to the Mercury News, Heather has worked for daily and weekly newspapers and online news sites across the country, covering national security, politics, education, the environment and immigration. She is the recipient of a number of prestigious fellowships, including the California Health Journalism Fellowship and the Berlin Capital Journalism Fulbright, and holds a MS in Journalism from the Northwestern University Medill School of Journalism.
Agenda:
6pm – Cocktail reception (a complimentary cocktail with drinks and appetizers will be served)
6:40pm – Introductions & speakers presentations
7pm – Panel discussion & Q&A
8:30pm – Networking
9pm – Adjourn