Three software services companies were rated the world's most innovative in 2018.
ServiceNow, Workday, and Salesforce ranked ahead of Tesla and Amazon, according to Forbes list.
With 2017 revenues at almost $2 billion and market cap at $33 billion, the top of list ServiceNow is poised for continued growth projecting to double its revenue by 2020. 
On Feb 7th we gather SaaS leaders from Silicon Valley & Brazil for a conversation with Avanish Sahai, Eric Santos, and Andy Tsao on how SaaS is enabling digital transformation across the globe.
Avanish is ServiceNow's Global VP, ISV, and Tech Alliances, and has over 20 years of experience working in software and has been leading and mentoring many SaaS companies.
Eric is Co-founder & CEO of Resultados Digitais, creator of RD Station, the leading marketing automation platform in emerging markets, with over 13,000 customers. RD is one of the fastest growing companies in Brazil.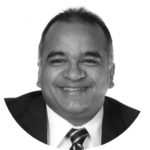 Speaker:
Avanish Sahai
Global VP, ISV and Technology Alliances, ServiceNow
Avanish Sahai is an India-born, Brazil-raised, US-educated senior technology executive, investor, and entrepreneur. He thrives on building global business and social ventures. In addition to his role at BayBrazil, he is also on the Board of  Read More
Trustees of the World Affairs Council. Professionally, Avanish has held leadership positions at global companies such as Oracle, McKinsey and 
salesforce.com
 and has also been a c-level executive at venture-backed companies such as Demandbase, where he was CPO and Cogency Software, where he was interim CEO. Currently, Avanish is SVP of Alliances & Channels at insidesales. He holds an MBA from UCLA Anderson School of Mgmt., an MS in CE from Boston University, and a BS in EE from the University of São Paulo, where he grew up.
Speaker:
Eric Santos
Co-founder & CEO
Resultados Digitais

Eric is also the company creator of RD Station (https://rdstation.com.br), the leading marketing automation platform in emerging markets, with over 13,000 customers. RD is one of the fastest growing companies in Brazil, and Eric and hisRead More
team have managed to create a real movement around their business, for instance, attracting 11,000+ people to their annual marketing & sales conference. The company has now over 700 employees and has raised over R$ 100 million in funding from top tier VCs in Brazil and the US.  RD has also been awarded for 4 years in a row the best company to work for in its state, Santa Catarina, and top 10 in tech in Brazil, alongside Google and others.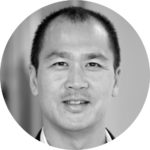 Moderator:
Andy Tsao
Managing Director, Silicon Valley Bank
Andy Tsao is a Managing Director and leads SVB's Global Gateway, which assists innovation companies in the emerging markets with their US and international market expansion. In addition, Andy leads SVB Global Private Equity  Read More
Services, working with SVB's international private equity and venture capital clients, particularly those in the emerging markets. He brings more than 20 years of experience banking dynamic companies in tech industries worldwide. Previously, Andy led and helped found SVB's U.K.-based operation, SVB Financial Group UK Ltd, which was established in 2004. Andy earned a bachelor's degree from Colgate University and an MBA from Boston University.
Location: Silicon Valley Bank – 3003 Tasman Drive, Santa Clara, CA 95054
Date: Thu, February 7, 2019
Time: 5:30 PM – 8:30 PM