BAYBRAZIL ANNUAL CONFERENCE
Brazil in the 21st Century is a one-day conference to talk about science, technology, entrepreneurship & Brazil's role in the global economy. It's also a fantastic place for networking.
On Sep 21st, 2017, we will bring together entrepreneurs, investors, government representatives and private-sector leaders to take a deep dive in the latest tech trends and discuss the increased business opportunities between Silicon Valley & Brazil.
Meet the people who are shaping the tech industry in America & Brazil.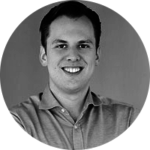 MIKE KRIEGER
Co-founder & CTO
Instagram
Mike has played a role in building the Instagram mobile apps, scaling the Instagram infrastructure to over 700 million active users, and recruiting the Instagram engineering team. He was born in São Paulo, Brazil and studied Symbolic Systems at Stanford.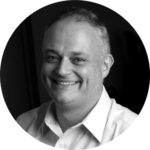 ANDERSON THEES
Chairman of the Board
–
Anderson Thees is Managing Director and co-founder of Redpoint e.ventures, an early stage venture capital firm focused on the Internet.Its partners include funds from Silicon Valley, as well as a global network of sister funds in China, Russia, Germany and Japan.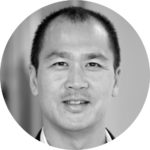 ANDY TSAO
Managing Director
Silicon Valley Bank
Andy is Managing Director of Silicon Valley Bank's Global Gateway, which assists innovation companies in the emerging markets with their US and intl. market expansion. Andy also leads SVB Global PE Services.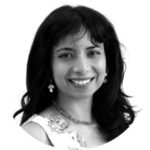 ANIMA ANANDKUMAR
Principal Scientist
Amazon Web Services
Anima's interests are in the areas of large-scale machine learning, non-convex optimization and high-dimensional statistics. She is the recipient of several awards such as the Alfred. P. Sloan Fellowship, Microsoft Faculty Fellowship, NSF Career, Google research award.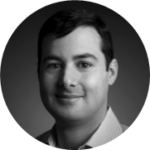 ANTOINE COLACO
Partner
Valor Capital Group
Prior to joining Valor, Antoine was at Google for 9 years serving in a wide range of capacities. He was most recently COO of Global Partnerships, supporting all of Google's partnerships. Previously, he established Google's India presence and was the COO for APAC and LATAM regions.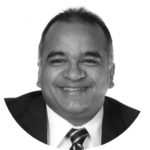 AVANISH SAHAI
VP Worldwide ISV &
Tech Alliances ServiceNow
Avanish is an India-born, Brazil-raised, US-educated senior tech executive. Before ServiceNow, he was VP at insidesales, CPO at Demandbase and held leadership positions at Oracle, McKinsey and Salesforce.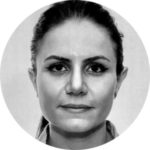 DALAR VARTANIANS
Machine Learning Engineer
 Tesla
Valar is a firm believer in the power of AI and its potential for positive impact on humanity when led in the right direction! She graduated with a MSEE with emphasis on intelligent systems, robotics and control from UC San Diego.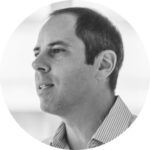 ERIC ACHER
Co-Founder & Managing Partner
monashees+
Besides leading monashees+, a technology VC firm founded in 2005 and based in São Paulo, Eric also serves on the boards of Conta Azul, Neoway, Enjoei, Oppa, VivaReal, EduK and Bidu, among other portfolio companies.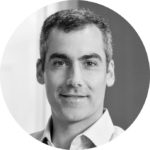 FRED ASLAN
Founder & CEO
Adavium Medical
Fred is an accomplished health care industry expert leading the largest Brazilian medical equipment/diagnostics company. He is also Board Member at BayBrazil & VP at Venrock, the VC arm of Rockefeller family.
GUILHERME HORN
Chief Innovation Officer LATAM
 Accenture
Before Accenture Guilherme was an entrepreneur for more than 20 years. He founded 6 startups and among them two of the most successful cases in fintech space in Brazil: Agora  & Orama.
JANOS VERES
Program Manager
Palo Alto Research Center (PARC)
Janos leads PARC's Novel and Printed Electronics Program exploring the Future of Electronics. He holds a Ph.D. in Solid State Electronics and is passionate about the future of manufacturing and the new ecosystems enabled by digital tech.
JEAN CHRISTIAN MIES
Sr. Vice President
 Adyen LATAN
Jean is responsible for building and expanding Adyen's presence in Latin America and has worked in the Payment, Internet and Technology industries for more than 15 years. He leadsAdyen's regional team of payments experts working in various fields.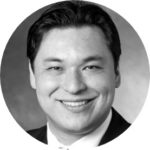 MARCO CAMHAJI
CEO
Adianta
Marco is leading Adianta with significant experience both as an operator and investor. Prior to Adianta, he was a Partner at Redpoint eventures, one of the most successful VC funds in LatAm. He also held positions as CFO at Movile, Apontador and NetMovies.
MARCO DE MELLO
Founder & CEO
PSafe
Marco co-founded PSafe with a mission to provide digital security and privacy solutions for end-users, initially in Brazil, and later all of the Americas. PSafe is the dominant provider in the Americas today with over 100 million installations on Android phones.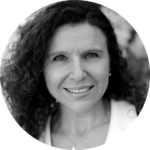 MARGARISE CORREA
Founder & CEO   
BayBrazil
Margarise founded BayBrazil in 2010 to build the Brazilian-American tech hub in Silicon Valley and nurture entrepreneurial ecosystems. Before that she worked 7 years as TV broadcast journalist in Brazil.
NELSON MATTOS 
BayBrazil
Board Member
Nelson has a 30-year career as a tech executive. He was Google's VP for Europe and Emerging Markets, an IBM Distinguished Engineer and VP for IT, and a Professor at University of Kaiserslautern.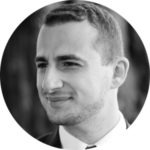 PEDRO SORRENTINO
Co-founder & Managing Director
ONE VC
Pedro leads ONE VC, a seed-stage firm focused on investing in immigrant founders in Silicon Valley. He started his career in VC as an associate at FundersClub. In 18 months, Pedro sourced 9 deals, co-investing with SoftTech VC, RedPoint, AH, YC.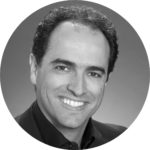 RON CZERNY
Founder & CEO
PlayPhone
Ron serves as the visionary behind Playphone (aquired by GungHo, Softbank Group).  He was the co-founder of the Brazilian Video Game Association and Chairman of Mobile Entertainment Forum (MEF). He's also a BayBrazil Board Member.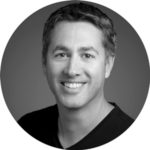 ROY GLASBERG
Founder, Global Manager
Google Global Accelerator
Roy leads the Google Global Accelerator and the Launchpad startup program (Bangalore, Sao Paulo, Jakarta, Mexico City) & Head of Google Launchpad Space in San Francisco. Previously, he was Head of Campus TLV, Developer Relations lead Israel and Europe at Google.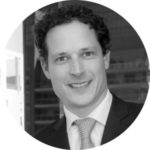 SERGIO BRONSTEIN 
Corporate and M&A
Veirano Advogados
Sergio leads the PE/VC practice group of Veirano Advogados, having worked on several deals involving startups. He is an active member of Endeavor (High Impact Recognition Award). He holds an LL.M degree at Berkeley.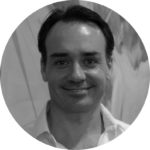 SERGIO FURIO
Founder & CEO
Creditas
Sergio leads Creditas, a digital lending platform focused on disrupting the Brazilian secured lending space. The company is backed by international VCs and aims to provide low borrowing costs by bringing technology to the inefficient real estate and auto finance markets.
SIDDHARTHA SINGH
CFO & COO
StartX
StartX, is a Stanford-affiliated nonprofit in Silicon Valley that runs one of the world's top startup accelerator program. Before StartX, he was with Citibank for 10 years serving in various leadership capacities. His last role was national head for Retail at Citibank.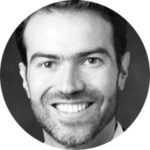 THIAGO BONINI
Partner
Yellow Ventures
Thiago's background combines 5+ years of tech investments in Latin America with Naspers, as well as extensive deal-making leadership gained at over a decade with P Neto Advogados. At Yellow Ventures, a seed-stage venture capital firm active in Brazil, Thiago's investments include Adianta, EasyCarros and Gupy.
TOM ANNAU
Senior Director
Microsoft Research
Tom is developing new algorithms for machine learning at Microsoft Research. He has started two companies, led engineering teams at Google, and has worked on a wide range of technologies including search, big data, computer vision, and virtual reality.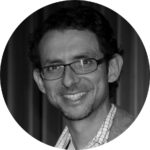 VICENTE SILVEIRA
Head of Fraud
Data Science  at Uber
Besides his role at Uber, Vicente is a BayBrazil Board Member. Previously, he worked 6 years at LinkedIn as Director of Engineering, and 8 years at VeriSign (now Symantec) as Director of Product Management.
Opening Remarks
Margarise Correa & BayBrazil Board Members 
Roy Glasberg, Google Global Accelerator & AI Studio
The entrepreneurial ecosystem & what is next for Brazil
Speaker: 
Anderson Thees, Managing Director Redpoint e.ventures & Chairman of the Board at BayBrazil
The fintech revolution – how technology is transforming finance
Speakers: 
Guilherme Horn, CIO Latam, Accenture
Jean Mies, Sr. VP, Adyen
Marco Camhaji, CEO, Adianta
Sergio Furio, Founder and CEO, Creditas
Siddhartha Singh, CFO & COO, StartX
Lunch Break (complimentary lunch will be served)
Disruptive Innovation: How AI is changing our world
 Speakers: 
Anima Anandkumar, Principal Scientist, Amazon Web Services
Janos Veres, Lead Xerox PARC's Novel and Printed Electronics
Junli Gu, Lead for Machine Learning, Tesla
Tom Annau, Sr. Director, Microsoft Research
Vicente Silveira, Head of Data Fraud, Uber, BayBrazil Board Member
Fireside chat with Mike Krieger, Co-Founder, Instagram
Mike will talk about his journey as entrepreneur & the strategy of building and scaling the Instagram infrastructure to over 700 million active users.
Cross-border business – building successful companies in Brazil & US
Speakers:
Fred Aslan, Founder & CEO, Adavium
Marco de Mello, Founder & CEO, PSafe
Pedro Sorrentino, Managing Partner, ONE VC
Sergio Bronstein, Veirano Advogados
The Brazilian investment market
Speakers:
Antoine Colaco, Valor Capital
Eric Acher, monashees+
Thiago Bonini, Yellow Ventures
Moderator: Andy Tsao, Silicon Valley Bank
Closing remarks
Ambassador Pedro Borio Consul General of Brazil in SF
BayBrazil Board Members
Big thanks to our attendees who traveled from various regions to spend the day with us.
Special thanks to our speakers, moderators and partner Google Developers Launchpad.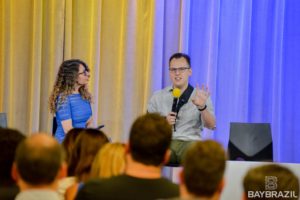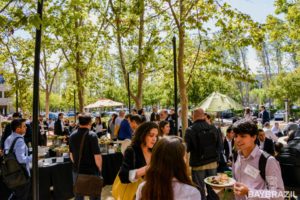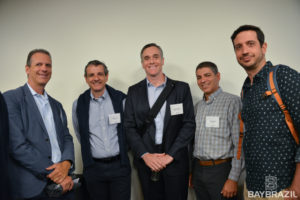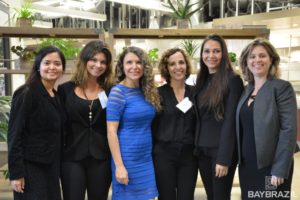 COMPANIES REPRESENTED IN PREVIOUS EDITIONS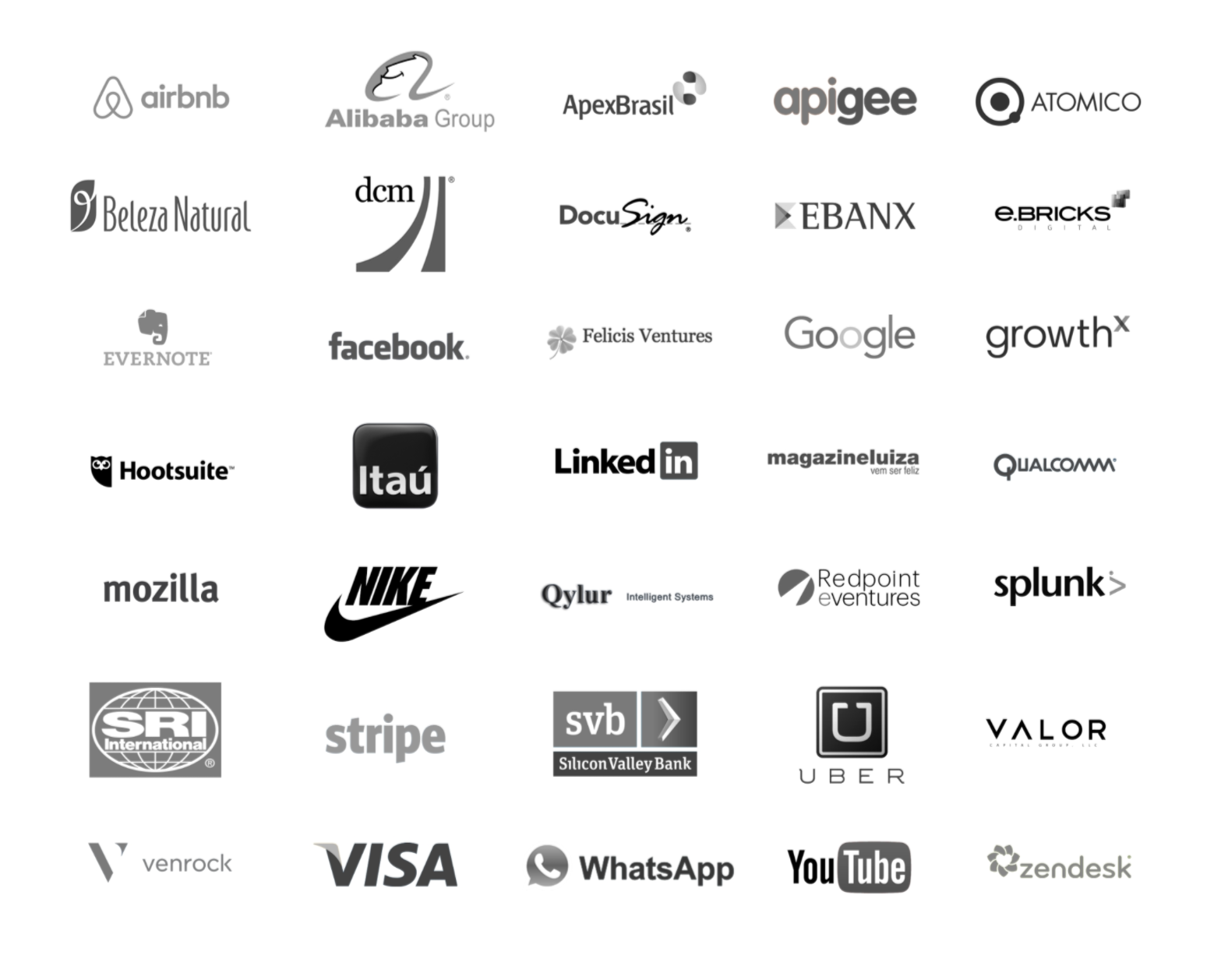 Special thanks to our partners for their support throughout the year and at our conference!
We look forward to welcoming their leaders and continuing to work with them to strengthening our tech hub.