BayBrazil members  are constantly traveling to various regions and contributing to inform our community on news related to Brazil & technology. This week, our member Cynthia Lang is participating in the TED Global 2014 in Rio de Janeiro.
---
This is first ever TED conference and I am thrilled it's being held in Rio! There is so much excitement in the city. The energy is palpable! Nearly 1000 people from 70 countries arrived at the Copacabana Palace Hotel to attend the 6 day conference. The venues for the conference and social activities take up both sides of the street. And the TED Theatre is one of the most ambitious ever built on a beach in Rio! That is saying a lot since Copacabana Beach has hosted thousands at concerts, sporting events and, of course, New Year's celebrations. This temporary space is spectacular and has all of the amenities of a permanent structure! Feel free to watch the TED Global Conference live.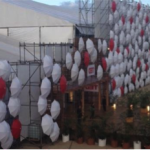 We started our week together on Sunday, with TED talks beginning on Monday. On average, we listen to 12 – 15 talks per   day and then spectacular performers punctuate the end of each session with their artistic gifts. There are so many amazing speakers I cannot cover them all. But I will share a few of my special highlights of what I heard so far.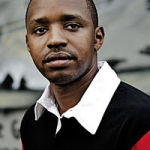 In our first day, TED Fellow Boniface Mwangi, award-winning photojournalist and human rights activist from Kenya told us of the jail time and beatings he suffered as he documented the violence through photos and graffiti because of publicly criticizing the government for its the corruption. He is also the founder of PAWA 254, a social enterprise that allows young inspiring artists to harness that the power of social media. Mwangi ended by telling us the two most important days of his life: the day he was born and the day he learned why!

Jose Manuel Moller, a Chilean Food Entrepreneur, helps his poor countrymen combat the "poverty tax" by giving access to lower cost food in bulk they normally can't afford, due to the higher cost of larger packaging. The Algramo Alimentos machines he installs in local stores not only allow customers to buy smaller quantities at lower cost, but the reusable containers they use means there is no waste.
The youngest TED Fellow, Joe Landolina, an American, is only 21 years old and has invented a medical gel that reassembles wounds into normal tissue when applied by producing a clot in fewer than 10 seconds! This is already approved for veterinary use and soon will be available for military and medical use.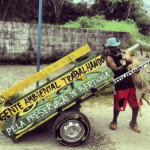 And of course the Brazilians represented! Thiago Mundano, founder of Pimp My Carroca told us of his mission to get waste collectors the respect they deserve by painting their carts with social, political and environmental messages. There are more than 20 million trash collectors worldwide. These attractive carts are mobile art exhibits that improve the efficiency of the waste collection system. By increasing the income the collectors earn, they improve their position in society.
I'll send more information on some more Brazilian speakers in the next update.