Get connected. Engage. Thrive.
All BayBrazil members can enhance their business & network through these benefits.
Membership is valid for one year from the date of your subscription.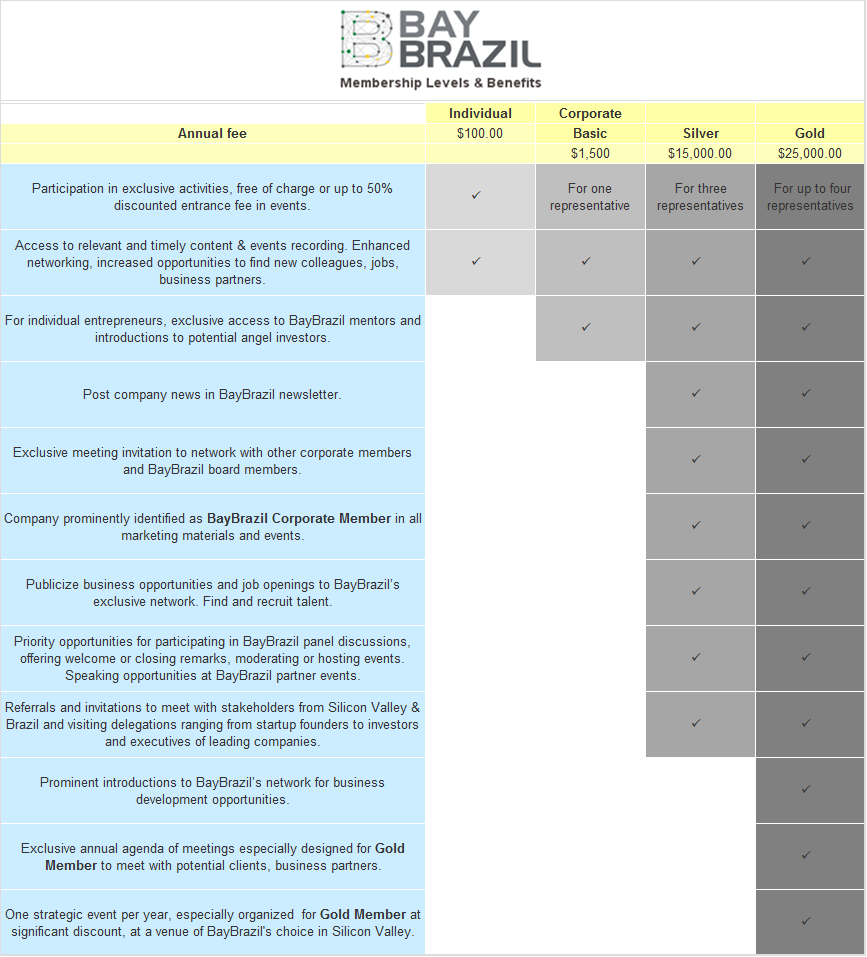 *Events entrance fee reimbursement: BayBrazil members can be reimbursed if cancel pre-registration 3 days prior to event. Non-members, 9 days prior to event.