Diversity is one of the top reasons why Silicon Valley has become what it is.
Some of the region's well-known star companies were founded by immigrants or children of immigrants.
A study by the NFAP (National Foundation for American Policy) reveals that more than half of U.S.'s unicorn startups have at least one immigrant founder and over 70% have immigrants in senior management roles.
Recently, the NFAP analyzed also the number of H-1B petitions filled in 2016 by leading American companies. In the South Bay alone, IBM had 1,608 H-1B visas approved, Intel (1,030), Google (924), Apple (631), Facebook (472), Oracle (427), Cisco (380).
The Silicon Valley Index 2018 shows that of all professionals working in Architectural & Engineering fields 60% are foreign-born. In Computer & Mathematical fields the number jumps to 66%.
Most of the region's foreign-born population comes from Mexico, China, and India while only 9% are originally from other Americas.
The US Census Bureau estimates that 426 thousand Brazilian nationals live in the U.S. and participate in the labor force at a higher rate than other immigrant population. Brazilians also have higher educational levels than foreign and native-born populations. In 2014, 38% of Brazilian immigrants (ages 25 and over) had a bachelor's degree or higher, compared to 29% of the total foreign-born population, 34% were employed in management, business, science, and art.
The Bay Area has been a magnet for Brazilians looking to pursue higher educational programs, especially at Stanford University and UC Berkeley. Even the Distinguished Careers Institute, one of the newest Stanford's programs limited to highly accomplished individuals of 20-year plus careers, has consistently included Brazilian executives for the past three years. Roger Ingold, Former Brazil and Latin America Managing Director at Accenture, was the first executive selected to attend.
However, it is in the labs and desks of tech companies that Brazilians are easier spotted.
An increasing number of highly-skilled programmers, designers, product developers, data scientists have moved from São Paulo, Campinas, Rio de Janeiro, Belo Horizonte, Florianópolis and other cities to fill jobs in the Silicon Valley tech industry. All major corporations employ dozens of Brazilian professionals, many are occupying senior leadership positions in firms such as Apple, Facebook, Google, and Intel.
This trend started in the late nineties. More recently, entrepreneurs are the ones moving to Silicon Valley.
Mapping the Brazilian entrepreneurs in Silicon Valley
For the past eight years BayBrazil, the nonprofit I founded in 2010 to connect and promote dialogue among tech leaders in Silicon Valley & Brazil, has been playing a leading role in building the Brazilian-American tech hub in the region. We've been also mapping the Brazilian diaspora in Silicon Valley.
In these last years, I've been noticing a small wave of Brazilian entrepreneurs moving to the Bay Area either to expand companies they founded in Brazil or to launch new ventures.
The first in this new wave is mobile commerce platform Movile, which started its operations in Sunnyvale in 2012. Movile has raised $375 million from international VCs. Today it has fifteen offices in seven countries and is preparing to launch in China and Japan.
"In Silicon Valley, we learned how to think globally. In general Brazilians have a "vira-lata" syndrome, meaning they appreciate what comes from other countries and don't see their own potential. At Movile our goal is to be the world leader in the verticals we operate in. We got this mindset in Silicon Valley", Eduardo Lins Henrique, co-founder of Movile.
Other entrepreneurs moved to the region with a similar mindset.
"Moving to the Valley was a life-changing experience for us" according to Gustavo Lemos, Co-founder & CEO of Mediar, previously IDXP which became 2012 IBM Global Entrepreneur. "At that moment we realized that we were not solving a local problem but a global one and Silicon Valley was the place to be and build companies with big ambitions. Creating a tech company while working and being exposed to the greatest minds of our time is priceless".
"We are here to build a great company and compete with top players in the world", says Carolina Reis Oliveira, founder of OneSkin, which developed a technology to mimic human tissue to understand how it ages. "By being in Silicon Valley we become part of this ecosystem, which makes us believe that we are as capable as other Bay Area or international entrepreneurs. As most female founders around the world, she is hoping to build up on the $2.4 million funding she raised so far.
"I came to the Silicon Valley because I'm a geek", says Joni Girard, Founder & CEO of DataSelf. It all started in his small countryside city in the south of Brazil, Tapejara. "When I was about 11 years old I learned that a diode creates a one-way street for electrons. Wow, how's that possible?! Fast forward a few decades, and here I am running my analytics business for mid-sized organizations in the most competitive market in the world." 
The Brazilian presence in Silicon Valley has scaled a bit more in these past three years, in the midst of Brazil's worst recession and largest political corruption scandal.
"An increasing number of my contacts are considering moving out of Brazil, especially to the US. Some of these entrepreneurs have some "Brazil fatigue" after the continuing cycles of economic and political issues, as well as a general concern with safety. Together with an increased number of Brazilian students here, these recent arrivals are helping the Brazilian community achieve critical mass in the Bay Area", Vicente Silveira, BayBrazil Chairman of the Board.
An exclusive BayBrazil study just released shows that there are 39 companies operating in the Bay Area founded by Brazilian immigrants. 35 of them, representing almost 90%, are tech-focused companies. Most entrepreneurs are male between 40 e 49 years old.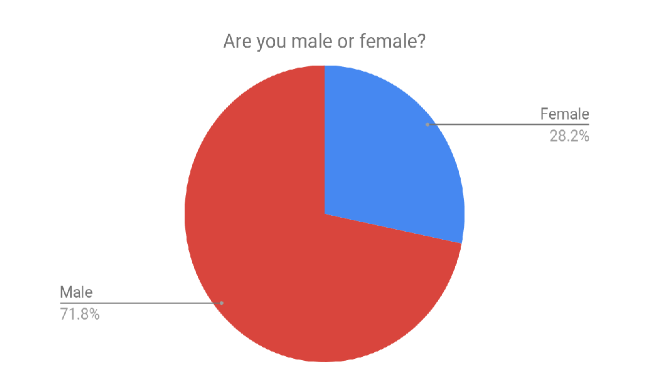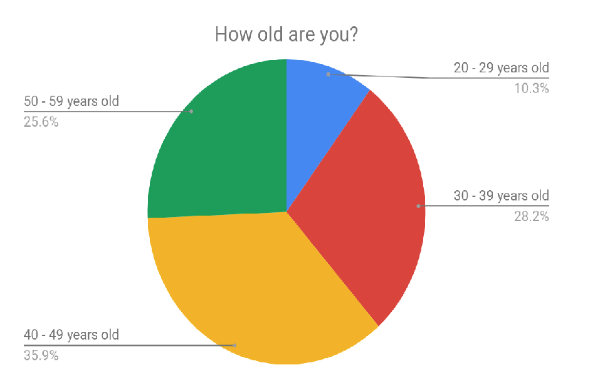 These companies focus on a variety of sectors: enterprise software, medical devices, security and privacy services for mobile users, platform for savings account, digital and social media management services.
"Circuit Launch is the largest co-working space and vocational training facility, completely dedicated to Robotics, VR/AR and Hardware Electronics" explains Alex Dantas, Founder & CEO. Based in Oakland, Circuit Launch has 31K SQ FT facility aiming to solve the shortage of spaces that electronic hardware startups face especially in concept phases through early production runs.
While most companies are still in early stages and bootstrapping, Brex, a corporate credit card for startups launched last June in San Francisco, raised over $57 from international investors, including PayPal founders Peter Thiel and Max Levchin. Brex is the fourth venture of co-founder Henrique Dubugras and second of co-founder Pedro Francheschi. The young duo co-founded Pagarme in Brazil in 2013 and sold it in 2016 for an undisclosed amount.
"Silicon Valley is very competitive and whoever plans to move here to start a company must come well-prepared. Our past entrepreneurial experience in Brazil is helping us to make fewer mistakes", says Henrique.
A surprising result of the study is the number of female entrepreneurs, a total of 28% of entrepreneurs surveyed, whose companies are in different stages of maturity and focused on a variety of verticals. Two of them focus on edtech. Adriana Gonçalves Botelho, Co-founder & CEO of KeepCoding, is teaching the most trending programming languages and helping developers to build brands.
"Technologies changes every day and Silicon Valley allows us to identify in advance which coding language, frameworks will be the most demanded in a near future. And that is the kind of technology we teach in our bootcamps, I mean, the ones that will be demanded tomorrow"
Angelica Cunha is building Zavely, which will help students and their families earn extra money and easily invest it for college without incurring crushing debt. 
"Silicon Valley is the ideal place to launch due to incredible resources available from funding, experienced advisors, and competitive challenges that we must overcome to succeed," says Angelica, who is preparing to launch in a few months.
Camille Levi, co-founded Imperio Tech, which provides useful and intelligent Apps for kids and, more recently, founded THS, Tech Hangers System, a full system of big data analytics for fashion retailers. "When I launched my company Flexhanger (foldable hanger) I started researching more about the retail space and realized there was a potential for retail to evolve in terms of technology". Last year she filed an additional patent focused on a tech hanger. "Basically we bring the online experience to the physical store while collecting all kinds of data. Being a woman in tech here in the Valley I feel that we have a long way to go, many VCs don't really want to take risks in new segments but I'm encouraged with recent news that Alibaba will invest exactly in this sector"
"Several entrepreneurs have been contacting BayBrazil looking for information, mentorship, resources to grow their companies. I suspect this trend will continue", Daniela Goto, BayBrazil General Manager who assisted with survey operations.
Another interesting survey's finding is that entrepreneurs are also putting on an additional hat, as investors. Some have already succeeded in other ventures and are now giving back to the Brazilian community by seed-investing in tech startups. They include Augusto Cavalcanti, Founder and CEO of Daitan Group; Julio Vasconcellos, Founder & CEO of Prefer; Ron Czerny, Founder and CEO of Playphone. The most prominent on the list is Mike Krieger, Co-Founder and CTO of Instagram.
From VC to entrepreneur – the case study of Adavium Medical
BayBrazil's survey also shows a growing number of successful entrepreneurs who are actively involved in the process of helping Brazil innovate.
In the health sector, a successful case is Adavium Medical, founded by Fred Aslan, who divides his time between Sao Paulo and San Francisco.
Fred moved to the US 25 years ago, graduated with a Medical Degree from Yale, an MBA from Harvard, and worked for 7 years at Venrock, one of the original Silicon Valley venture capital firms, making healthcare technology investments. While at Venrock, Fred founded Adavium Medical, a Brazilian medical device company that has grown to become one of the largest in Brazil.
In a short interview with Fred, who is also BayBrazil Board Member, I asked:
What inspired you to create Adavium Medical?
Fred: As a venture capitalist in Silicon Valley, I had the opportunity to work with highly innovative companies developing new diagnostics and treatments for a variety of healthcare conditions. Despite its size, Brazil is not one of the first countries companies seek as a destination for their products because the regulatory pathway is confusing, and it is not easy to find a commercial partner with scale and sophistication. I saw an opportunity to create the Brazilian commercial partner-of-choice for innovative companies, importing and selling directly to physicians and healthcare institutions with a wide range of healthcare technology products. I also realized that because Brazilians spend on average $1,000 per year on healthcare vs $10,000 in the US, that there was an opportunity to create a leading local manufacturer that could develop high-quality products, with fewer bells and whistles, but at a much more affordable price. There are two Brazils: a Brazil that is hungry for innovation and is willing to pay what Americans pay for healthcare, and a Brazil with significant needs that can only be met with affordable products. Adavium Medical is vying to become the leading technology provider for both Brazils. I founded the company in 2011, and today we are one of the largest Brazilian medical device companies selling medical equipment into clinical laboratories and dermatology practices, with 350 employees, two factories in the state of Sao Paulo, and over 40 international product suppliers across North America, Europe and Asia. We are also beginning to export our proprietary products to countries around the World.
How did your experience in the US give you unique insights into Brazil?
Fred: The US is a leader in healthcare technology development. This ecosystem cultivates professionals like myself who have a combination of deep technical backgrounds (MDs or PhDs) and business backgrounds to create, build, and invest in innovative healthcare product companies. In my tenure at a US-based venture capital firm, I had the opportunity to evaluate thousands of healthcare products and the role they could play in the US healthcare market. Very few professionals in Brazil have the opportunity to go through this type of "schooling" because there are substantively less research and development activity in the biotech and medical devices sectors in Brazil. This ability to evaluate technologies and broadly understand how they fit in the marketplace was incredibly helpful when deciding what technologies to bring to Brazil and what local companies to acquire. My experience as a venture capitalist also made it easier for me to convey my vision and to raise capital from investors. Brazil's information technology entrepreneurial ecosystem has grown considerably over the last decade but healthcare remains more embryonic. Finally, there are cultural aspects of the US entrepreneurial ecosystem that fosters more trust and cooperation and I have worked hard to embed these in my organization.
"I'm not surprised so many startups were founded by Brazilians. In the fifty years I've known and worked with them they've demonstrated extraordinary creativity, intelligence, and enterprise. Viva Brazil!" Michael Conniff, the author of several books, historian of Latin America, specialized in modern Brazil.
Most of these entrepreneurs and other leaders will be at BayBrazil's annual conference on Sep 7, at LinkedIn, in San Francisco. I hope you will join us there! Obrigada.
Margarise Correa, Founder & CEO of BayBrazil
August, 2018