Margarise Correa
Margarise founded BayBrazil in 2010 to serve as a source of information and assist business communities in Silicon Valley and Brazil to establish bi-lateral ties. For that, she's been creating a series of programs to nurture entrepreneurial ecosystems and address critical issues of doing global business. She works with several organizations to encourage networking among the Brazilian-American tech community and increase interaction & business between the two countries. Margarise holds a B.A. in Journalism from Universidade Estadual de Londrina and before moving to the Bay Area she worked seven years as a news reporter, editor and anchor at Brazilian network broadcasts TV Globo, TV Cultura and TV Bandeirantes.
Anderson Thees
Anderson Thees is Managing Director and co-founder of Redpoint e.ventures, the first Brazilian VC fund sponsored by Silicon Valley firms. Redpoint e.ventures was created to bring to Brazil the best practices of venture investing and help foster the nascent tech entrepreneurship ecosystem in the country and region. Previously, Anderson was the CEO of Apontador, the leading local search and geolocation company in Brazil, and an Investment Principal at Naspers/MIH. Earlier in his career, he worked as a tech entrepreneur, software developer both in Brazil and Switzerland. Anderson received a B.S. in Computer Engineering from Unicamp, a M.B.A. from the Yale School of Mgt, and a SEP from Stanford University.
Andy Tsao
Andy Tsao is a Managing Director and leads SVB's Global Gateway, which assists innovation companies in the emerging markets with their US and international market expansion. In addition, Andy leads SVB Global Private Equity Services, working with SVB's international private equity and venture capital clients, particularly those in the emerging markets. He brings more than 20 years of experience banking dynamic companies in tech industries worldwide. Previously, Andy led and helped found SVB's U.K.-based operation, SVB Financial Group UK Ltd, which was established in 2004. Andy earned a bachelor's degree from Colgate University and an MBA from Boston University.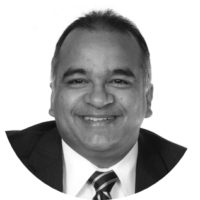 Avanish Sahai
Avanish Sahai is an India-born, Brazil-raised, US-educated senior technology executive, investor, and entrepreneur. He thrives on building global business and social ventures. In addition to his role at BayBrazil, he is also on the Board of Trustees of the World Affairs Council. Professionally, Avanish has held leadership positions at global companies such as Oracle, McKinsey and 
salesforce.com
 and has also been a c-level executive at venture-backed companies such as Demandbase, where he was CPO and Cogency Software, where he was interim CEO. Currently, Avanish is SVP of Alliances & Channels at insidesales. He holds an MBA from UCLA Anderson School of Mgmt., an MS in CE from Boston University, and a BS in EE from the University of São Paulo, where he grew up.
Fred Aslan
Fred Aslan is a Vice President at Venrock, a premier venture capital firm with over 40 years of investing history. At Venrock, Fred specializes in the health care industry, having made a number of investments in medical technology companies. Fred is also founder and CEO of ADVANCE Medical, a Venrock-backed portfolio company initially created to commercialize innovative medical technology in Brazil and other countries in Latin America. Prior to Venrock, Fred was Director of Business Development at CuraGen Corporation, a cancer-focused therapeutics company. Prior to CuraGen, Fred worked at the Boston Consulting Group where he advised healthcare companies on a number of strategic issues. Fred received his B.S. in Biology from Duke University, his M.D. from Yale University and his M.B.A. from Harvard University
Harald Batista
Harald Batista is currently assisting several Silicon Valley startups, including Appko, Fankix, Bayesco, with Financing and Marketing Strategies. He is a board member at two Canadian companies: Prophecy Platinum and Prophecy Coal and in the past two decades, he's been a software programmer, a sales engineer and sales rep at companies such as GE, IBM, Vantive, Peoplesoft and Oracle. He holds an MBA degree from Santa Clara University, an Industrial Engineering and Operations Research BS from the University of Massachusetts, Amherst, having begun his studies in electronic engineering at the Pontifícia Universidade Católica (PUC) of Rio de Janeiro. Harald is a member of the prominent Batista family in Brazil that includes Eliezer Batista, the founder of Vale do Rio Doce Company (now Vale).
Nelson Mattos
During his 30-year career as a technical executive, Nelson was Google's VP for Europe and Emerging Markets, an IBM Distinguished Engineer and VP for Information and User Technologies, as well as a Professor at the University of Kaiserslautern. During his tenure at Google, he grew the engineering presence in Europe from less than 300 to more than 3000 engineers, and his team made major contributions to many Google projects including: Google Chrome, Android and Mobile products, Google+ Hangouts, Maps, Calendar, and more. Currently, Nelson is an active board member of Grameen Foundation, RBS – a large media group in Brazil, and Mobile Planet in Kenya. He received his Ph.D. in CS from University of Kaiserslautern and holds bachelor's and master's degrees in CS from the Federal University of Rio Grande do Sul.
Ron Czerny
Ron Czerny the Founder & CEO of Playphone inc. acquired by GungHo (Softbank group).  Ron Czerny serves as the visionary and driving force behind PlayPhone's corporate strategy.  Czerny's more than 20 years of experience in the games and tech industry has allowed him to help establish PlayPhone's dominance in the mobile social games industry and position the company to compete and thrive on a global scale.  He also played a key role in Latin America's video game industry as the co-founder of the Brazilian Video Game Association and Head of Capcom's video game distribution and strategy in the region.  Czerny was the Chairman of the Mobile Entertainment Forum (MEF) for the Americas. He Czerny holds a Bachelor's degree in business administration with an emphasis in International Business from San Jose State University.
Vicente Silveira
Vicente is an experienced Internet professional, with a passion for social media and a strong belief in the potential of emerging countries such as his native Brazil. He currently works as Head of Fraud Data Science at Uber. Prior to joining Uber, Vicente was Director of Engineering at LinkedIn, where he focused on building a safe, scalable and engaging professional network site. Previously, he worked for VeriSign (now Symantec) for 8 years in product and international teams. He started his career as a founding employee of CertiSign which became one of the first successful internet startups in Brazil. He has a Computer Engineering degree from PUC-Rio and currently lives in the San Francisco Bay Area with his family.
Marco Camhaji
Anderson Lopes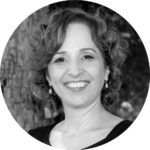 Vanessa Lima
Caroline Romancini
Daniela Goto
Elaine Saito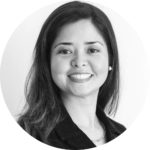 Thais Chertman
Business Development Manager
Soraia Schmidt
Graphic Designer &
Visual ID Creator Volunteer